Looking to move to Melbourne? With its cool culture, numerous dining spots, sporting events, and great job opportunities, Victoria's capital could seem attractive, but make sure you are aware of the city's benefits and drawbacks before relocating.
From its fashion sense to street art, Melbourne is full of surprises but it is also remotely located in a big country with a high cost of living. Let's analyse some of the benefits as well as the drawbacks of moving to this bustling city.
Benefits of Moving to Melbourne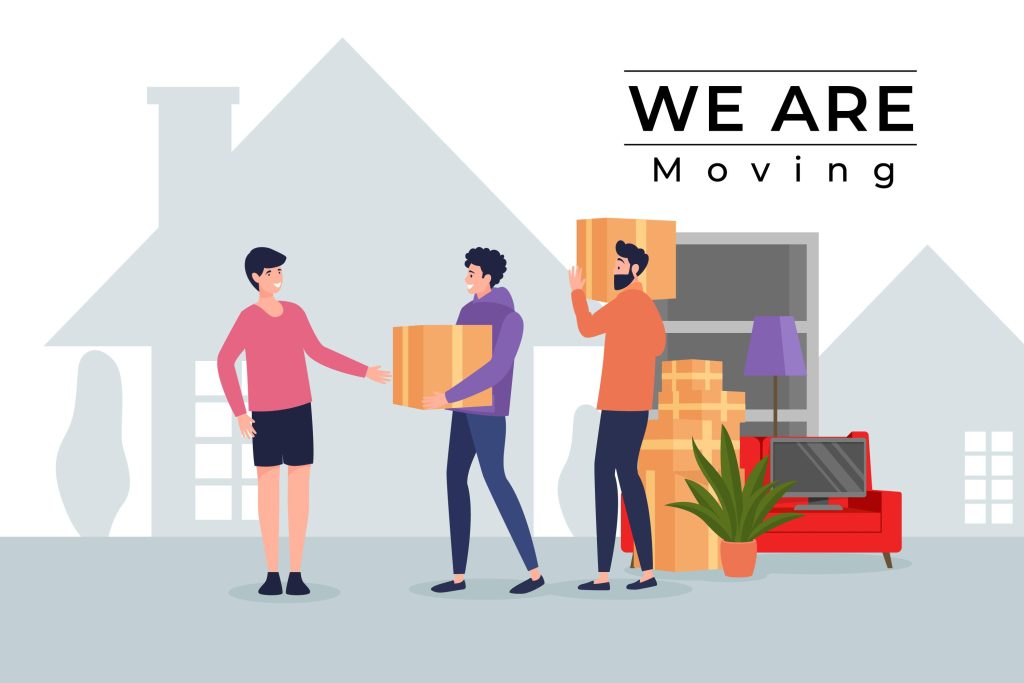 The city has an abundance of things to do
Whether you are a nature lover, enjoy cultural activities, or a person who needs retail therapy, Melbourne has something to offer to all age groups. From its great shopping districts and busy nightlife to its beautiful parks and museums, you'll never have an idle moment in this exciting city.
Melbourne is the sporting capital of Australia
Melbourne is Australia's sporting capital. Whether you love rugby, soccer, tennis or cricket, the sports-loving culture of the city will make you feel at home and you will be rooting for your favourite team in no time.
Exciting weekend day trip options
In Melbourne, you can go for a day trip every weekend. If you are interested in soaking in the stunning scenery of the Great Ocean Road, tasting wine in the Yarra Valley, or spotting penguins on Phillip Island, the proximity of these spots from the city will leave you with plenty to do.
Great city for coffee, education and culture
If you are a coffee addict, foodie or love culture, you'll dig Melbourne. The Victorian capital is one of the most diverse in Australia, offering a variety of academic options and job opportunities.
Melbourne's baristas and cafes brew up some of the best coffee in Australia.
Melbourne is Australia's cultural capital
Melbourne's quirkiness, creativity and love of the arts are well-known around the world.
If you want to enjoy Melbourne's culture, then the National Gallery of Victoria, the Australian Centre for Contemporary Art, and the Australian Centre for the Moving Image are must-visit. In addition, the city is home to underground art movements.
The annual MCA Zine Fair, a festival featuring a fabulous line-up of zinesters, independent presses, and artists, showcases zines, small presses, prints and comics from across the country.
The city is a melting-pot
Melbourne has a diverse population and therefore, celebrates a variety of different cultural events. The Antipodes Festival, TET Festival, Chinese New Year, Melbourne Italian Festa, the Melbourne Fringe Festival, and the Melbourne Queer Film Festival are just a few of the events celebrated in the city.
Melbourne's trams are colourful as the city
Trams are both a major form of public transport and one of the city's most iconic features. The Melbourne International Arts Festival has collaborated with local artists to decorate trams with unique designs called Art Trams!
The tramway network consisted of 250 km of double tracks, 24 routes, 493 trams, and 1,763 tram stops as of May 2017. Yarra Trams, the operator, says that the system is the largest operational urban tram network in the world.
The city is endowed with natural beauty
Melbourne has beautiful outdoor settings, from beaches to parks and much more. You can sunbathe at St Kilda Beach, have a picnic in Fitzroy Gardens or take a relaxed walk along the Yarra River.
Melbourne is Australia's most liveable city
Melbourne was ranked the No. 1 most liveable city in Australia and ranks in the 10th spot in the world in the Economist Intelligence Unit's Global Liveability Index for 2022.
Several reasons account for why life in Melbourne is high on the value ladder—there are several public transport options, plenty of jobs, and the city has low crime rates. In addition, the city offers awesome arts and culture scene, world-class universities and an easy-going lifestyle.
Melbourne offers top-notch accommodations
Settle down in Melbourne depends greatly on its housing options. Fortunately, you'll be spoilt for choice because the city has a wide variety of top-quality housing options supported by a great sense of community.
The city has world-class education & research institutes
As per the QS World University Rankings 2023, many Melbourne universities rank within the top-ranked universities in Australia and the world. The University of Melbourne and Monash University were both ranked in the top 10 universities in Australia (ranking at No. 2 and number six positions, respectively) and also are among the top 100 universities in the world (at No. 33 and No. 57 rankings, respectively). These universities also held top positions in the Times Higher Education (THE) World University Rankings 2023. One wonders then, that Victoria is known as the Education State.
While living in Melbourne, you'll quickly realise that the city is a creative hub, home to world-class academic institutions and has a great entrepreneurial spirit.
The city's laneway culture is rich & exciting
Melbourne's winding alleyways are a treasure trove waiting to be explored with their vibrant environment bristling with shopping plazas, musicians performing live, and quiet street-side book cafes.
The colourful Centre Palace is an ideal spot for great food where you'll find a plethora of eateries. For street art lovers, a stroll down the paint-splashed Hosier Lane will impress you.
So, if the city appeals to you and meets your requirements, Dawson Moving & Storage removalists Melbourne can make your move to your dream city hassle-free.
Drawbacks of Moving to Melbourne
Weather is unpredictable
Melbourne, known for feeling like all four seasons in one day, has an unpredictable weather pattern. The Gold Coast or Sunshine Coast would be better options if you are looking for sunnier climes. But, if you don't particularly like the sticky heat of summer, Melbourne could be your ideal destination.
Melbourne is expensive
Melbourne is the second most expensive city in Australia after Sydney. You should expect to pay higher prices for everything including rent to groceries compared with other Australian cities.
The US and the UK both have a significantly higher cost of living than Australia (21st and 23rd, respectively), which places Australia as the 12th most expensive place to live in the world.
You can feel isolated
Because of Australia's continental size, its major cities are not located close to one another. Expats, especially those who come from the US and the UK, can feel alienated from their family and friends they left behind because of Australia's geographic isolation from other parts of the world. The time zone differences and physical distance between the two countries could intensify these feelings.
But still, if you are looking to relocate to Melbourne because you feel its benefits far outweigh its drawbacks, contact Melbourne removalists Dawson Moving & Storage for a seamless move.