Today we are living in the digital era where everything is just possible with a small swipe on the smartphone. The virtual world and the software have flipped the world upside-down. No matter what the industry is, nothing is left untouched by technology. From online shopping to healthcare, everything is possible virtually through software applications. So, how the banking sector can be far away from this software?
Digitalization in the banking sector has solved a truckload of problems from online transactions to money transfers and from loan sanctioning to fraud detection. All these financial services are now possible with the help of software only. So, here we are presenting you a glimpse of some amazing banking software that provides various facilities from digital-only offers to core banking. Let's have a look.
Top-Rated Banking Software for Banking Systems and Services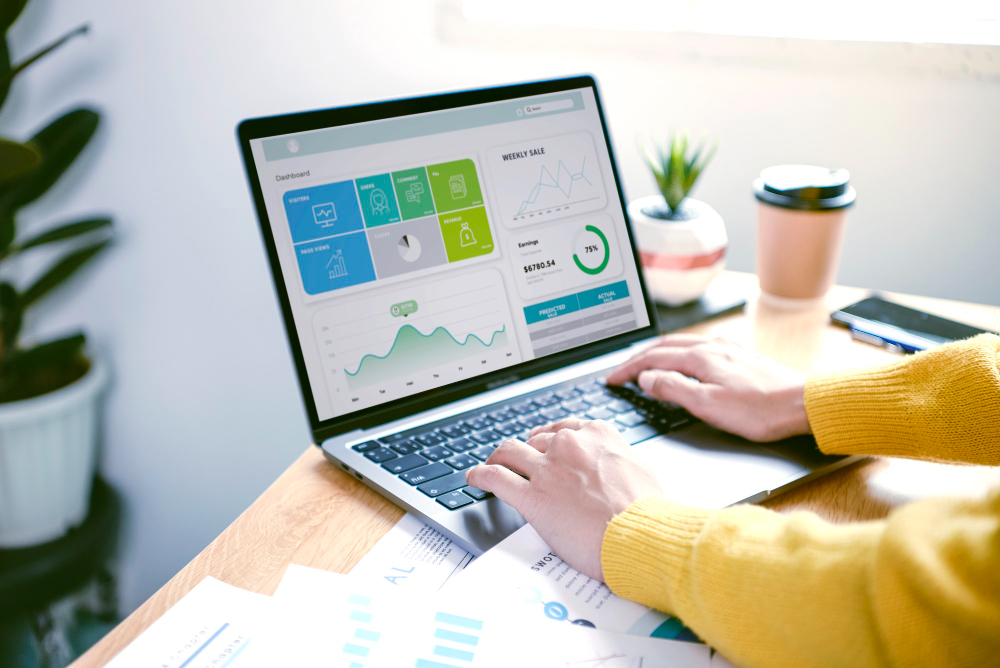 1. Oracle FLEXCUBE Core Banking
Oracle-developed banking software is an efficient universal core banking application that serves as the medium to interact between customers and bank officials. This application is ideal for small, medium, and large-sized banks. This banking platform allows digital innovations in the banking sector. This application also can integrate with other software. They are good at providing high-level customer support and change as per the market demands.
Features of Oracle FLEXCUBE Core Banking
Blockchain
Machine learning
Biometric face detection
Supports multiple currencies and multiple languages
Personalized UX
Fundamental features for both conventional and non-conventional banking
2. Temenos T24 Transact
Temenos is a core economic banking software that was created to help banks they can expand more with conventional and cloud infrastructure. The application provides various financial services. It provides treasury, microfinance, corporate, universal, fund management, and Islamic securities. The software is operating in about 150 countries.
Features of Temenos T24 Transact
API integration with well-known banking platforms
Credit Union
Core banking
Tracking facility
Activity dashboard
ATM management
3. BankWare Global
BankWare is one of the most usable core banking software that operates the front, middle as well as back offices of all sizes. It is a customer-centric software that is flexible and can be managed in different time zones. It has a faster configuration and can be implemented by other solutions without any flexibility loss. The components of the BankWare application installation are chosen to match the needs of your precise business.
Features of BankWare Global
Easy lending
Easy deposits
Debit card availability in any currency
Retail banking
Access to payment and transfers
4. Finastra
Finastra is one of the best banking solutions software that serves the company's portfolio of goods and services to transaction banking, retail banking, treasury capital markets, and lending. When the company was established, it ranked as the third-largest financial service provider in the world. It develops technologies based on its open helix software architecture and cloud infrastructure to provide services in numerous fields such as capital markets, retail banking, lending, treasury, corporate building, and transaction banking.
Features of Finastra
Component-based Architecture
Functional Granularity
Small Bank Segment Experience
Midsize Bank Segment Experience
Large Bank Segment Experience
5. Mambu
Mambu is a financial service provider software platform that uses the cloud, SaaS, and APIs. It is intended to accelerate the financial sector, speed up the delivery of services to the market, lower cost barriers, and enable the evolution of the marketplace. The software is a banking engine that relies on software-as-a-service and handles deposit and loan activities.
Features of Mambu Banking Software
Flexible
Easy integration
Technology-driven financial banking solution
Provides microloans
Supports neo-banks like N26, and Solarisbank.
6. Encore 360
This is a core-banking system that consists of a lending management action plan that caters to credit unions, banks, and other banking service providers. This application offers banking solutions to minimally sized banks and financial institutions. The company was set up in 2013 and has a rich history. The application is a customer-specialized designed software and is highly automated.
Features of Encore 360
Loan application process with multiple stages
Loan lifecycle management
Quick and safe
Complete integrated lending management
More efficient
7. Avaloq
Avaloq is a core-banking software and financial service provider. It is a Swiss company and is operated by over 140 banks all over the world. It provides digital banking services and wealth management services. It assists clients in modernizing and converting their outdated systems into digital advising platforms.
Features of Avaloq
Highly efficient
High automation
Secured
User-friendly
Global presence
8. DataMate
This is a centralized online banking software that has been created by DataVisionand is useful for banking, retail, and other business activities. It is an excellent application especially for banks starting their digitalization since it is modular and flexible, which allows them to determine what they are going to require now and in the upcoming future. It is capable enough to support financial services from small rural banks to worldwide institutions performing in the marketplaces and regulatory ecosystem.
Features of DataMate
Highly efficient and secured
Allows multiple currencies
Transaction and commercial banking
Real-time tracking system
On-line centralized banking solutions
9. AutoBank from T.M. Systems
This reliable banking software is a product of T.M. systems and provides support to its loyal customers from around more than 25 years in the IT sector, It gives the durability that many institutions and businesses require in the core system. Additionally, it offers cutting-edge products to assist developing and progressive banks as they are going digital with time. More than 125 banks are utilizing this software for financial services.
Features of AutoBank from T.M. Systems
Excellent customer support system
OS independent
User-friendly and well-designed
Automatic bank statement processing
Flexible and user-customized
10. SAP Banking and Financial Services
SAP is one of the best software that provides banks with a series of related software to offer superb customer services. This supports financial inclusions for those who are not served well by banks. This includes digital banking analytics as well as omnichannel banking. It supports businesses and industries with its cloud solutions. It also establishes customer relations and business operations.
Features of SAP Banking and Financial Services
CRM and customer experience
Digital supply chain
ERP and finance
Flexible and secure
Customized solutions
Data analysis
11. BaNCS
Tata Consultancy Services (TCS)developed BaNCS as a global banking platform that has more than 400 financial organizations. This is a cloud-first banking software which is the best option that you can use. It can process P27 payments and numerous other payment methods. It is mainly used by retail banks and it can serve them to create, configure and deploy apps as per their needs.
Features of BaNCS
Well-designed customer eccentricity
Private banking
Securities management
Transaction monitoring
Compliance tracking
12. EdgeVerve Finacle
This banking software is well-developed by EdgeVerve Systems. They have straightforward services like mobile banking, channel banking, and e-banking tendencies. It provides banks the flexibility to select and pick the features they require to help them in the digital revolution. This application was out in 1999 and was written in JAVA and C/C++. It has a wide range of customers all over the globe.
Features of EdgeVerve Finacle
Innovative and flexible
Security management
Multiple capabilities
Cloud-ready
Open APIs
Conclusion
So, here we have given you a well-researched list of the best banking software that is used widely all over the world. As each software has its functionalities and has different tendencies to perform, still they are providing core-banking facilities to customers, businesses, and bank officials. Each has its own merits and demerits. As soon as the world is going digital, it's time to choose these applications carefully.