One of the greatest difficulties while planning a European cruise trip is narrowing down the number of places one wishes to go. Europe has a vast seacoast, and cruise tours in all parts of Europe are unique in their ways; every trip will offer special activities. They provide different experiences regarding the views, climate, cuisines, and various other things the different countries offer.
One can opt for the western Mediterranean itinerary, which usually includes Monaco and Barcelona stops. Also, it stops at several ports in Italy. On the other hand, the eastern Mediterranean cruises encompass the eastern part of Italy, Greece, Croatia, and sometimes Israel and Turkey. And, if one takes a voyage from the Baltic sea, one gets to see Scandinavia and Russia. One can never miss out on the British Isles cruises, allowing an individual to visit castles in England, London, and Scotland.
There are many great cruises in Europe, and finding the right cruise for travel is difficult. Hence, this article will provide information about the best cruises to opt for for your Europe trip. Please read it, and plan your next cruise trip to Europe soon.
Best 10 European cruises Tours in 2022 To Explore Cruises Experience
Fixing a specific time to book a cruise is majorly in the European summers. But, the main season is spring and fall, as there are fewer crowds during this time, and one can enjoy the continent's beauty more peacefully. At the same time, cruise lines sail to Europe annually to visit the Northern Lights, holiday markets, wintry wonders, Norwegian Fjords, and many more places. But, in January and February, the cruise lines were less active.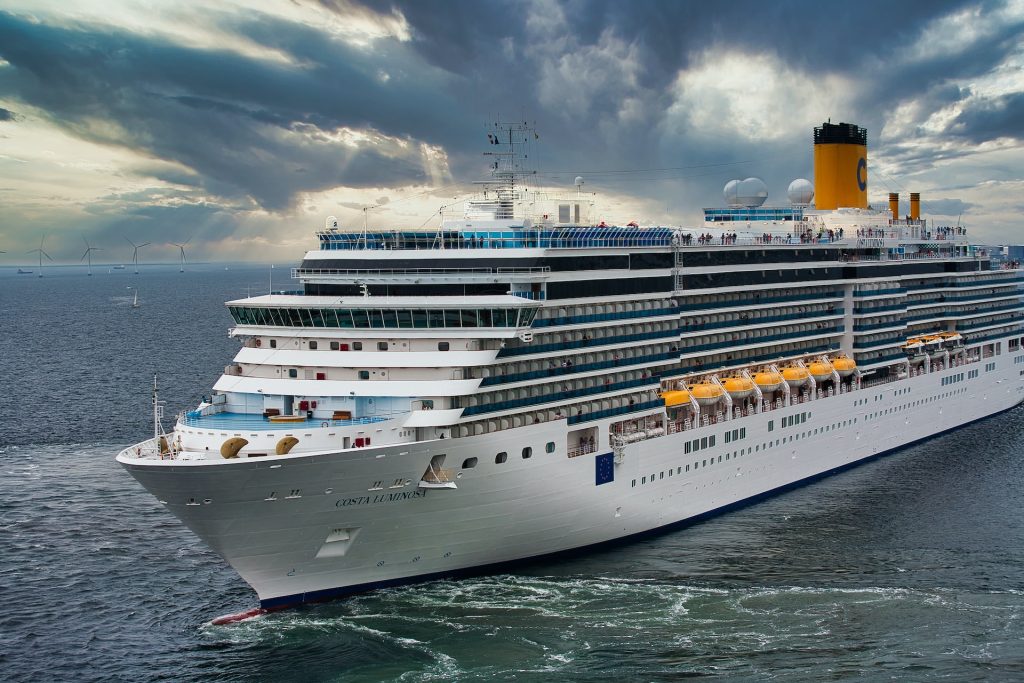 Plan your next trip to Europe, book a cruise and explore the major European port countries through the cruise. One can easily explore the Western and Eastern Mediterranean countries, Italy, Spain, Morocco, Greece, France, and several other places by sailing through the rivers. Don't waste your time; book a ticket to Europe, book a cruise, and enjoy a nice European cruise tour in 2022.
If you want to explore the Norwegian Fjords, which carry their beauty, or you are a sun lover and wish to visit the Canary Islands, you must take a cruise trip to these places. One can refer to the following best European cruises in 2022 to plan a good trip.
1. Fred Olsen
Fred Olsen will offer you a true British cruising experience that will be comfortable, intimate, and inviting by the vessels. This cruise has stops in amazing places like England and Scotland.
One can enjoy traditional formal dining or a buffet restaurant on the Fred Olsen cruises.
This cruise line also provides a fitness center, a lounge on the pool, and a golf court.
The other highlights include afternoon tea, an internet café, and evening cabaret productions.
2. Virgin Voyages
Virgin never settles for any typical thing in any industry. Similarly, this cruise line by them is also unique from the other cruises and offers the best experience to travelers.
Their first ship, the Scarlet Lady, is unlike any other ship at sea.
Virgin hired many designers to design the ship uniquely and attractively.
Virgin Voyages has redefined what to expect from a cruise with the help of Their luxury services.
3. Windstar Cruises
In Europe, Windstar cruises operate many different voyages throughout the Mediterranean, including the Greek Isles, Iceland, Morocco, Scandinavia, and many more.
The ship size of the Windstar cruises is smaller compared to the other cruise lines.
They usually visit the standard bucket-list ports and not majorly the less-known ports.
Their stops include Souda (Crete), Riga (Latvia), Monopoli (Italy), and Almeria (Spain).
4. Seabourn
The Seabourn ships usually dock in smaller ports like the mouth of a fjord or Kotor, Montenegro. But, it guarantees that one will remember the onboard experiences and destinations.
Seabourn has many luxury cruises that provide luxurious journeys to travelers.
The line's spa suite provides direct access to the thermal area, considered the finest at sea.
Most itineraries offer a Mariana Day when the crew unfurls a marina complete with a saltwater pool.
5. Marella Cruises
Marella cruises are distinctively famous as a British cruise line that sails mostly near the UK. Hence, most passengers on this cruise are from the United Kingdom.
This cruise provides more services than the other cruising lines.
They provide their passenger's gratuities and standard alcoholic beverages on every trip.
During school vacations, most families book Marella cruises to enjoy the vacation.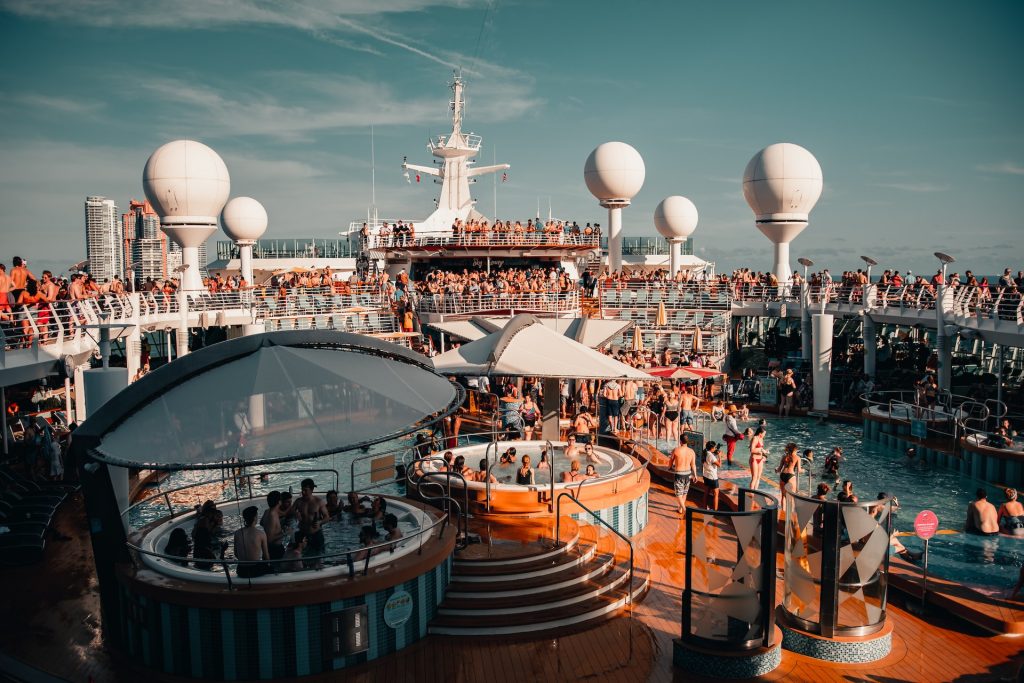 6. P&O Cruises
P&O Cruises is one of the European cruising industry's oldest and most well-established names. They sail across Denmark, Finland, Estonia, Italy, Lithuania, Spain, Norway, and England.
This cruise line is based at Carnival House in Southampton (London).
It was initially a subsidiary of the P&O shipping company founded back in 1977.
Their best trip is to the Canary Islands and Norwegian fjords, a seven-night trip.
7. Uniworld River Cruises
Uniworld River Cruises are famous for its cruise services in many parts of Europe. They sail a wide variety of luxury cruises throughout the entire European region.
Their Central European itinerary includes the Rhine, Danube, Main, and Moselle rivers.
They also have cruise trips through the rivers of France, Italy, Portugal, and Spain.
Uniworld also sails in-depth for long trips and a proper European nations itinerary.
8. Princess Cruises
Princess Cruises sail the mainstream category cruises in European countries. Their shorter sailings are usually filled with families and couples looking for a quality experience.
They provide a quality experience with good service at a mid-priced cost.
Their longer cruise usually has people older than 50 years and retired.
They also offer recreational activities like kid's activities, pottery painting, and many more.
9. Cunard Cruise
Cunard specializes in sailing through premium cruises. They also offer a unique tour of the Mediterranean with longer and shorter voyages of the European countries.
The voyages of Cunard cruises mostly begin from Southampton in London.
The 14-night cruise trip offered by Cunard is one of their best cruise with amazing services.
Their journeys usually include ports like Barcelona, Cannes, Porto, Dubrovnik, and other places.
10. Viking River Cruises
Viking River Cruises are famous for providing the best cruise experiences through the rivers the European countries. It is the most well-known river cruise company in Europe.
They have dozens of vessels sailing on the Rhine, Danube, Douro, and many other rivers.
Their focus on immersive destination experiences is perfect for cruising on the ports.
Viking River Cruises will help make your cruising journey through rivers memorable.
These were the ten best cruise services in Europe; one can choose any of these per one's tour purpose and expenses.
Conclusion
These were a few of the best cruises in Europe, which are the best in terms of luxury, services, itinerary, and overall trip experience. If you wish to book a cruise trip to any part of Europe through rivers or seas, you can book any of the cruise mentioned above services and enjoy your trip. One can also book a cruise trip with friends and enjoy a nice trip to Europe through the seas and rivers.