The evolution of MSPs since the 1990s has been nothing short of a miracle. These services have supported IT companies in handling multiple complexities in their work. As a third-party application, a managed service provider can help you organize your tasks in a better way. Moreover, you will get updated techniques to work with to bring about the best possible outcome for your business prospects. It is the smart choice nowadays that can help you instantly get a good grip on the market.
MSPs have been able to bring revolutionary changes in business by ways of technical interpretation in the IT sector. Today, the demand for MSPs has also increased, making way for updated technological advancements. MSPs will be the best option if you want careful management or specific help like technical support, risk management, or cyber security options. Through subscription service models, you can easily get professional assistance and strengthen the core aspects of your business.
What Is A Managed Service Provider?
A managed service provider is a third-party application used by IT sectors to develop their business prospects. This is because it helps its clients to engage in creativity in the business prospects while handling technical and security issues. With the help of a good MSP, you can easily organize your business better by distributing your work among the existing workforce. In case of a technical glitch, an MSP will effectively check your system and solve the matter at the earliest.
Most MSPs work single-handedly, intending to improve business prospects as a whole. However, IT sectors and business firms also hire MSPs for targeted work issues. For instance, you can utilize the efficiency of an MSP in medical, technical, legal, financial, manufacturing, and other specific areas of your business. One of the main benefits of MSPs is that it provides the best professional guidance. You will have the best option for various issues like bug fixing and technical malfunctioning of your system. MSPs generally perform remotely by delivering their services over the internet.
What To Expect While Choosing An MSP For My Business?
Once you realize the importance of an MSP for your business expansion, the most important task is to select a good one for a long-lasting experience. This is because your MSP will decide the core aspects of your business and ensure that your staff works in an organized manner. It is vital to go through some criteria before choosing an MSP to be sure that you are making the right decisions. Here are some of the top-rated factors to consider while choosing a managed service provider.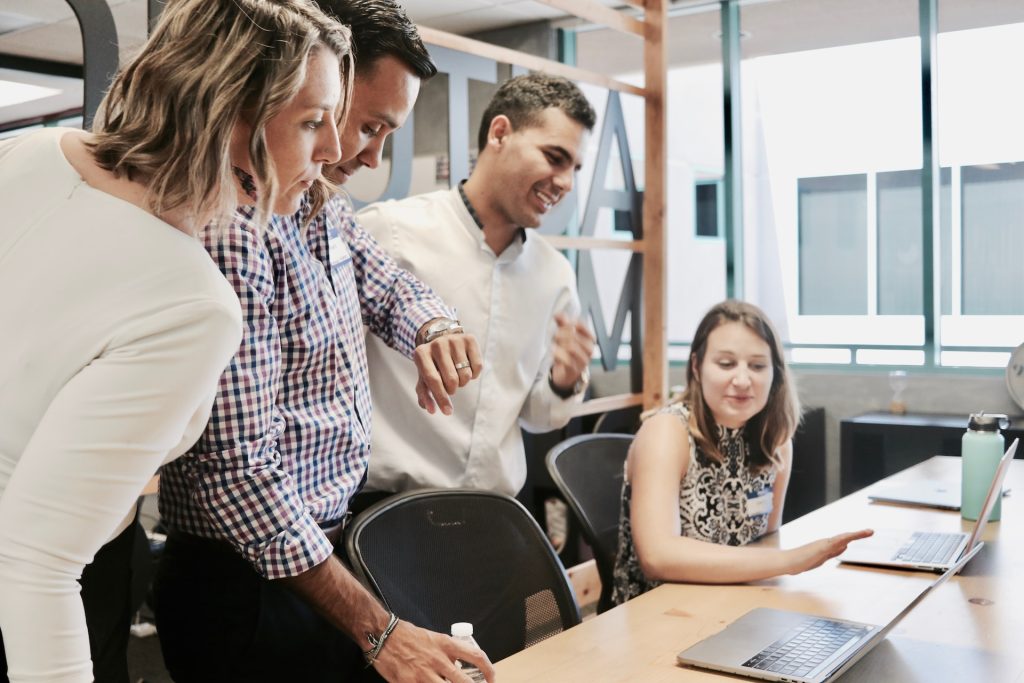 1. Skills
Make sure you choose the MSP with the relevant skills for your business management. For example, if you are looking for technical assistance, you need to learn about the technical skills of the MSP that you are choosing and make sure that it matches your requirements.
2. Method of working
An MSP generally works based on swift responsiveness. However, you should also expect the perfect working methods for your MSP to organize your business prospects better.
3. Experience
Choose an MSP with relevant experience to ensure your business falls into the right hands. Not only that, but experience also helps MSPs respond quickly and solve errors without hassle.
4. Responsive management
Your MSP should be the one highlighting the errors in your business before anyone else. Responsiveness matters the most for MSPs because it increases the ability to undertake swift actions. In many cases, your managed service provider should be able to bring out the possible outcomes of your business aspect and make sure there is no error.
5. Ability to fix errors
MSPs are mainly hired for their wonderful ability to locate and fix errors in business prospects. However, this is not all. The MSP that you choose should also be able to highlight recurrent errors in your company's working methods and also provide solutions so that no future errors occur as such.
6. Accessibility
MSPs should provide the best quality services during accessibility options. For instance, if you want immediate legal assistance, your MSP should be able to immediately bring the best professional guidance to your focus without wasting any more time. Accessibility is what defines the working methods of professional MSPs.
7. Comprehensive Technologies
Even if you choose an MSP for a particular task in your business, it should be able to provide an overall framework for the working of your staff in order to bring about the best business expansions. Your managed service provider should have the ability to answer questions and technically solve errors in the best possible way.
8. Scalability
One of the most important features of any business expansion should be scalability. This is what your MSP should also be able to provide according to industry methodologies. This means that your MSP should bring about the best possible solutions for increasing or decreasing your revenue and other factors according to the changing market scenario. This is the only way by which you can focus on long-term business expansion policies.  
9. Adherence to industry standards
Hiring any good MSP based on their experience is not your plan. Your main idea should be to bring about sustainable development in your business that is long-lasting. This is why your MSP should have tremendous experience and expertise in the relevant field of work. Or else you will receive general solutions for all your problems without focusing on the core areas of your definite business marketing prospects.  
10. Basic to high-level governance
Whatever the situation is, your managed service provider should have the expertise to bring about the best solution required at present. Only then will you be able to plan your future prospects. You should expect basic problem-solving capabilities along with serving the core areas with expertise from your MSP.
IT Managed Service Provider- A Long-Lasting Partner For Your Business
MSPs are definitely valuable as support to IT management. It does not necessarily mean that you do away with your staff and hire as many MSPs as possible. A managed service provider first works on a remote basis. Moreover, their main aim is to fill in the gaps in your company so that you are able to focus on business expansions. Therefore an MSP will re-organize your staff in such a way that you get optimum profits from your working mode. Professional assistance is what matters the most for managed service providers. It is definitely a good choice to opt for an MSP whether you require overall assistance or specific reorganization in your business prospects.