England has many great travel destinations for tourists all over the world. One such place to visit in England is Cornwall. It is located on the southernmost tip of the country and is the most popular holiday destination for many reasons. It is famous for its lush countryside and stunning beaches. Also, the place is renowned as a seaside paradise.
Every year many tourists from all over the world plan their vacation to England and visit Cornwall for its beaches and various places. One can see the Eden project, St. Michael's Mount, Minack theatre, and many other exciting places in Cornwall. Even the history and the adventure in this part of the country are splendid.
One can even visit the places close to Cornwall, which will help you explore the whole southern part of England in one tour. But, of course, England also has many other fantastic travel destinations to offer. One can even try to ride a bike to China clay trails; it will be another fantastic experience for your Cornwall trip. So don't waste time planning your next trip to visit Cornwall, enjoy the beautiful scenery, enjoy fantastic seafood, and indulge in authentic wine.
The following article has the thirteen best places and things to do in Cornwall. So, whenever you visit Cornwall, don't forget to explore these things.
13 Destinations To Visit and explore in Cornwall UK
There are many things to do in Cornwall, but here is some information about the thirteen most recommended activities to do in Cornwall and places to visit here. One can visit these places and add many unforgettable memories to your life.
1. Eden Project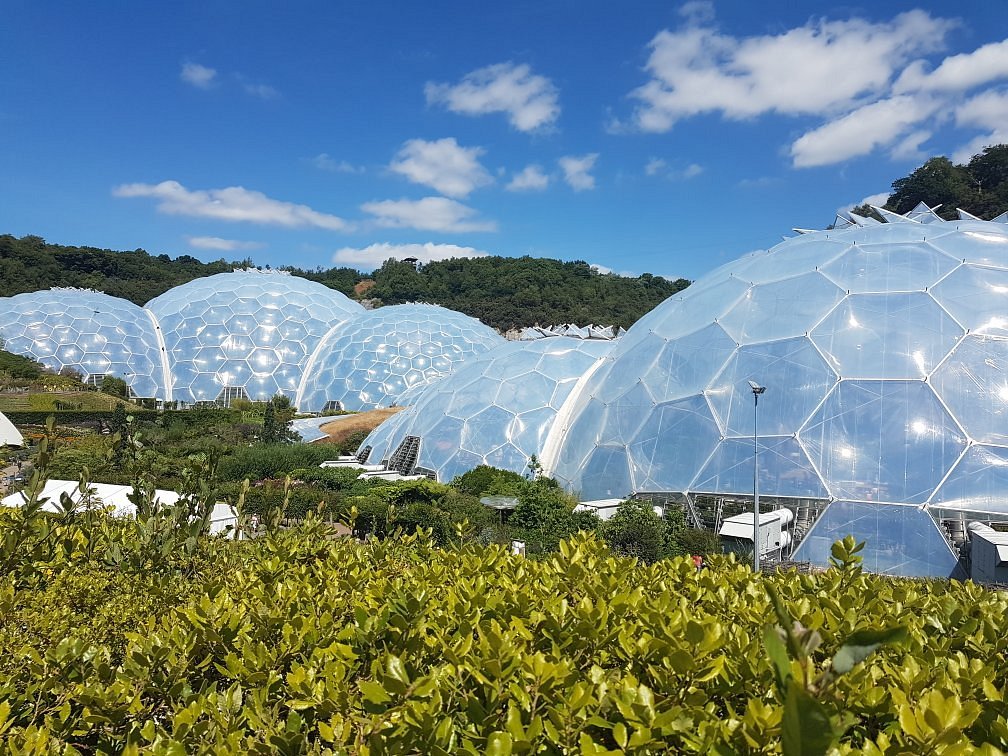 The Eden project is the most visited place by tourists in Cornwall annually. It has two giant biomes that look like vast footballs and contains the world's largest indoor rainforest with various plants.
The main areas to see in the Eden project are the Mediterranean and Rainforest biomes.
There are substantial outdoor gardens to explore here as well.
One can find plants from Italy, Greece, and Spain in the Mediterranean biome.
2. Lost Gardens of Heligan
The gardens of Heligan are famous as a place that was once lost and is now found. The vision, story, beautiful plants, and vines of this place are worth admiring.
It celebrates the lords and ladies who owned the Heligan estate and the green-fingered men who gardened it.
The gardens are considered an open-air museum preserved behind the limelight for 19th-century horticulture.
One can visit this place to explore the plants and different stone structures.
3. Cornwall Coast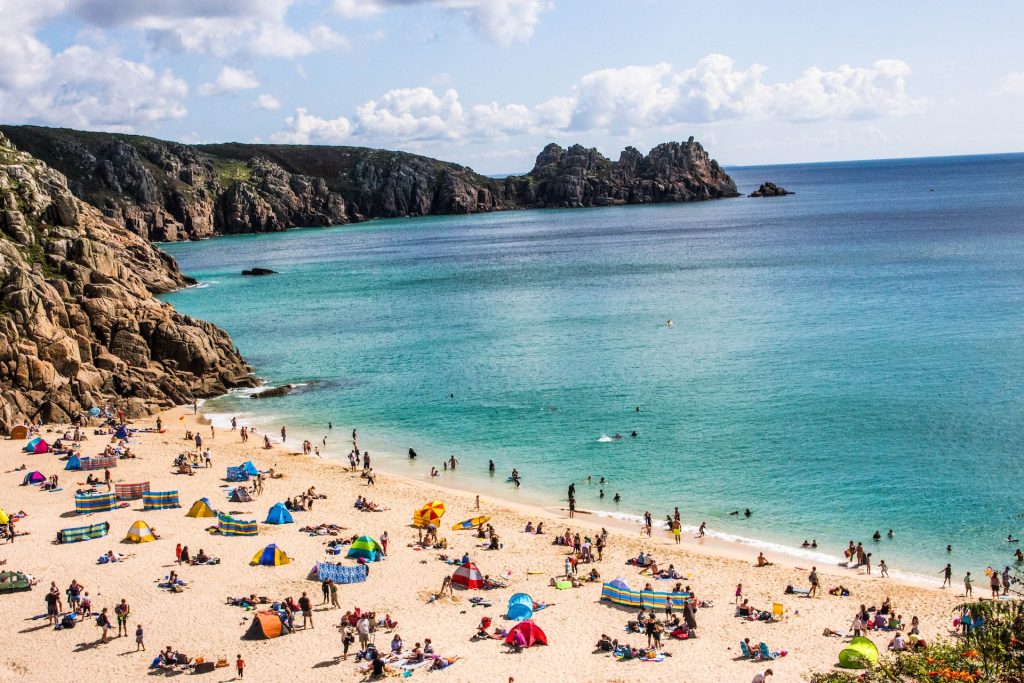 The Cornwall coast has many creeks and bays suitable for sailing boats, with plenty of moorage and shelter for when it cuts up rough. One can also enjoy various watersports near this coast.
One can explore Cornwall through a kayak ride near the coasts.
Also, enjoying the classic wooden yachts in this region can be a great experience.
One can even see people riding pilot cutters at anchor in elegant St. Mawes in Charlestown.
4. St. Michael's Mount
St. Michael's Mount has been the home to the St. Aubyn family for generations. The mount is a tiny, rocky island connected to the land at low tide, famous for the castle, lovely gardens, and a chapel.
This place is accessible when the tide is not accessible when the tide is high.
It is considered a mirror image of Mont St. Michel, located in Normandy, France.
St. Michael's Mount is spiritually, historically, and topographically fascinating.
5. Minack Theatre
The Minack is one of the most beautiful open-air theatres in the United Kingdom. It is carved into a massive lump of rock and is surrounded from one side by the sea.
The Minack theatre was opened in the 1930s to perform 'The Tempest'.
One can now see the other plays of Shakespeare here, throughout the summer months.
Enjoying open-air live performances here is one of the best things in Cornwall.
6. Tate St. Ives
This award-winning, beachside part of the Tate capitalizing is considered a hangout for the artists. It is an extraordinary place as it is simultaneously local and global.
One can find the work of many artists like Picasso, Matisse, Hepworth, and Nicholson.
This is one of Britain's most prestigious art institutions located by the seaside.
The place was established in 1993 and is an award-winning beach-side outpost in St. Ives.
7. King Arthur Castle
The castle was built in the 1230s, and King Arthur is often referred to as a charming myth or a real-life mortal in Southwest England's story. The castle is also famous for the landscapes it offers.
One can visit this place to see the Tintagel castle and Merlin's cave.
Also, roaming around the castle is an excellent activity to catch the incredible views.
One must also visit the place to learn about King Arthur's history and the historical significance of the castle.
8. The National Lobster Hatchery
The national Lobster hatchery is a less famous tourist attraction in Cornwall, but it helps the tourists learn amazing things about the lobsters and their protection.
This hatchery makes fishing for lobsters sustainable and non-damaging simultaneously.
The marine conservation charity helps in conserving the lobsters with this project.
One can visit this place to learn about the different techniques used by the hatchery to conserve lobsters and improve the wild lobster populations in the seas.
9. Pendennis Castle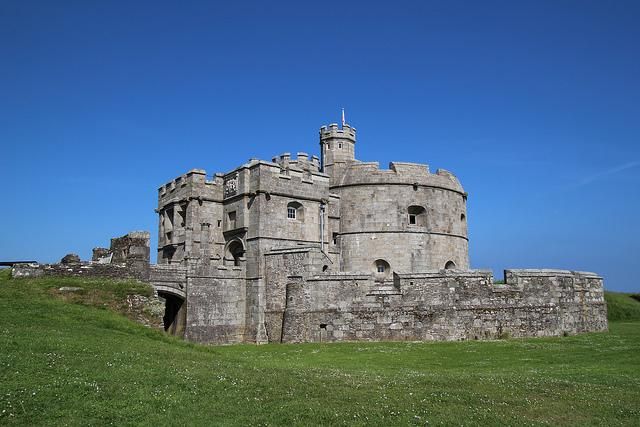 This castle is located near Falmouth and was constructed by Henry VIII, which played its part in several battles. The castle was built for solid defensive reasons and not for banquets.
The place has a fascinating history; one must visit and learn more about it.
This castle was also used for military operations in World War II.
One must visit the castle and then head to Falmouth to enjoy some fantastic lunch.
10. Fishing
Cornwall is surrounded by waters from most sides and has a prosperous fishing industry. Much different fish and lobster varieties are found on these fishing grounds.
One can visit the south coast to enjoy fishing activities with friends and family.
People also love to visit fishing places to enjoy seafood recipes in nearby restaurants.
Fishermen are usually found near the southern coast at places like Cadgwith and Looe River.
11. Enjoy Good Meals at The Pub
Enjoying a good lunch at an authentic pub in Cornwall is one of the most fun things to do for adults with one's friends and family members.
The Tolcarne Inn is one of the authentic pubs where one can enjoy authentic food offered in Cornwall.
Also, Rick Stein's seafood restaurant serves showpiece dishes like lobster thermidor and turbot hollandaise.
One can also visit Rick Stein's café, bistro, hotel, and a chippie.
12. Relax In The Warm Geothermal Tub
Cornwall has some of Britain's warmest seas that will help you enjoy some of the best moments of your life here. One can find many open-air warm pools in Cornwall.
One can try Penzance's art deco, an open-air Jubilee pool.
It is a triangular saltwater lido that resides right beside the sea that features a geometric vision in white and blue.
Warm geothermal tubs are very common among the locals, and tourists also find them interesting.
13. Travel Across Camel Valley
If you love your drinks and wines, then this is one of the best activities for you to do in Cornwall. Foodies also love to take a ride to the harborside restaurants in Cornwall.
The wine sourced at Camel Valley is one of Britain's best prepared by winemaker Sam Lindo.
Also, Camel Valley's fizz has always overpowered the French champagne house with the best drinks.
It is recommended to book a guided tour of the Camel Valley and indulge in the flavors of the wine on their vine-side terrace.
These were the thirteen most fun places to visit and activities to do in Cornwall. The southern part of England has many great things; one must visit and explore other things.
Conclusion
The 13 places mentioned above were the places the tourists and locals highly recommend. One can also ride to Cornwall and explore more new activities, places, restaurants, and pubs. One must also interact with the locals and seek more information about the place's different cuisines, traditions, and culture. And enjoying water sports and other water activities is a must in Cornwall, and one can never skip it after visiting the coasts and the wonderful white beaches.
Also, learning about the unique fish varieties and the cooking styles can be great in this country. The locals can also guide us about the remotest places to visit and help us learn more about the history of Cornwall. This part of the country has many great things to offer; one must visit Cornwall and enjoy a great vacation here.