Destination Weddings are a trend that most people follow, but due to the pandemic, everything was restricted. But now, everything is coming back on track with the same enthusiasm. The couples are very confused about which to go for having destination weddings. So they need to do a lot of research based on their affordability, surroundings, cuisine, and how many guests they can accommodate in that place. Some people want very few relatives, so they need a small wedding venue, while some have extensive lists of guests, they need to book an entire hotel or house which can accommodate them easily.
Some couples like open weddings and need to do pre-wedding shoots, while some of them want a close-roof marriage. For every type of venue mentioned above, you can select any of them according to your convenience. Some venues have their own chef who can cook delicious food; at some places, you need to hire caterers. Some people are specific about interiors, like someone who says they need a historical interior. In contrast, some of them need simple interiors, and some of them need natural interiors. Finally, some open venues are at the sea coast for weddings.
Every couple wants to choose a perfect destination for their wedding as it is a process that can only do it once. Every year different wedding destinations grab the top position in the United Kingdom. Some people choose a castle, while some choose the coastal side for their wedding destination. In this article, you will go through the best places for destination weddings in the United Kingdom.
Best Places That are Perfect and Made For Destination Wedding in UK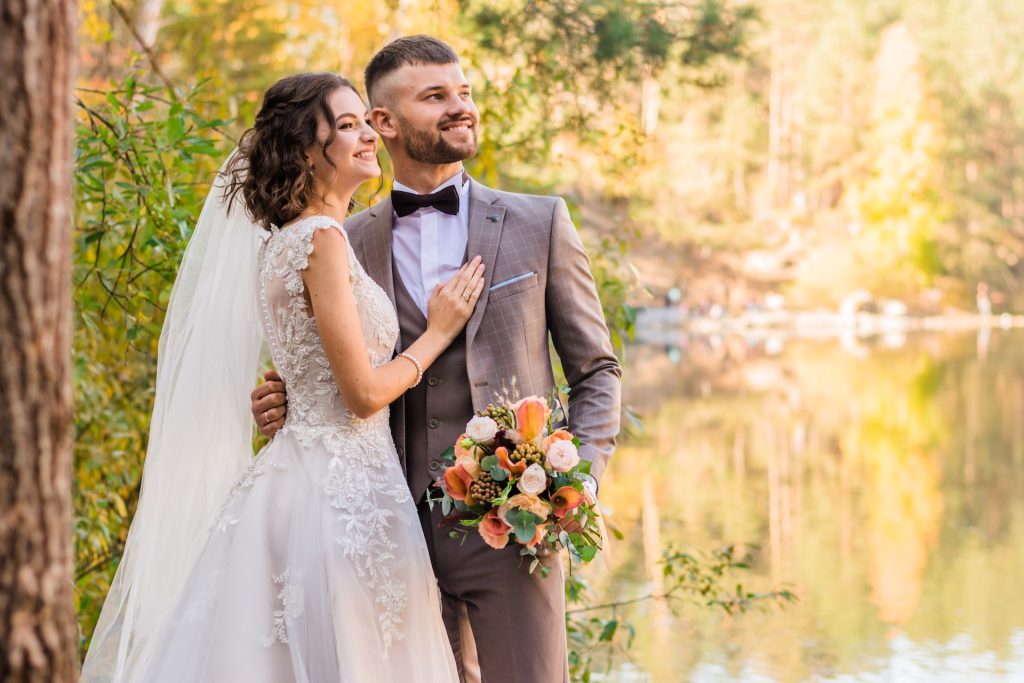 1. Port Lympne Hotel and Reserve
Port Lympne hotel is situated in the Garden of England. It is a wildlife park, and this wedding venue comes one in a million. People love seeing venues that go above and beyond to offer something special and unique for couples. Port Lympne Hotel provides the most memorable moments during your wedding.
This destination will provide stunning terraces overlooking the Kent countryside.
There is a lot of wildlife in these places, which makes your wedding memorable.
The team here provides immense support for the wedding.
2. Matfen Hall, Northumberland
A home fit for a literary hero or heroine during the 17th century is Matfen Hall. This hall has a beautifully decorated staircase that can be used in pre-ceremony bridal shots, which provide a magnificent first impression. The design of the interior is as impressive as the exterior. The great hall has a stone fireplace and ambient lighting, which makes a perfect setup for a winter celebration.
They offer a bedroom that blends historic features with luxury and contemporary style.
Matfen Hall includes a luxury spa ideal for blissful pre and post-wedding makeup.
This hall has the Dutch Garden, which can be an excellent choice for a summer drinks reception.
3. Busbridge Lakes, Surrey
If you are searching for the best pop-up wedding location, then Busbridge Lakes can be your one of the choices. Busbridge Lakes provide ample space to make a tent or erect a marquee. In addition, you will find many cranes and peafowl on the grass, or even they can enjoy playing different games.
This destination has a Heritage lawn which can be the perfect spot for hosting a wedding reception.
You will hear the sound of the country's most extensive collection of water birds near this location.
You will find the Doric temple on the lawn and woodland pathways.
4. Fairyhill by Oldwalls, Swansea
The latest venue renovated and extended in 2017, has made a remarkable impression. Fairyhill has been known for having luxury weddings, and Oldwalls is working hard to make it more beautiful. Fairyhill can be the best place for weddings for couples who love food. The couples can use the ground for doing reception or wedding.
It is situated in the Gower Area of outstanding natural beauty.
Oldwalls even give you a reputed chef on site for having delicious food.
The extension of the K room features a floor-to-ceiling window.
5. Hampton Court Palace, Surrey
If couples are interested in historical places, then Hampton Court Palace is a perfect location. It was once a pleasure house for Henry VIII with his six wives. It was reopened again by Queen Victoria in 1838. You can historically arrange your wedding as many historical items are available in this Palace.
This place has various characterful rooms of different sizes that can be used to suit an array of different weddings.
The hall can contain up to 400 guests to the little banqueting house with room for 50.
The lawn can be ideally used for garden games and wedding photography.
6. Dodmoor House, Northamptonshire
Over the past few years, barn wedding venues have gained popularity, due to which Dodmoor house became a popular place for Barn weddings. They use bags of rustic charm and a black canvas to decorate your theme. The venue is flexible, and their team understands the importance of weddings.
Dodmoor is spread over four acres of beautifully landscaped grounds which is ideal for a wedding vibe.
There is a capacity of 96 guests for breakfast while 180 guests for the evening reception.
The team of Dodmoor has trusted suppliers who have been working with them for many years.
7. Carlowrie Castle, West Lothian
If couples are interested in having their wedding at a castle venue, then Carlowrie Castle can be a good option. Carlowrie Castle is extended over 32 acres of stunning ground with peace, and the lawn is adequately manicured. The orangery and the marquee are bright and take over the space of your entire wedding.
Celebrating a permanent marquee can have 450 guests for an evening and 300 guests for dining.
Its interior is dark and moody, which gives a wedding touch of gothic romance.
After having a night dance, they provide good bedrooms for resting and sleeping if you want to rest.
8. The Ned, London
This wedding location is appropriate in the city with unique urban architecture. The interior of this location is full of history and stylish. The Ned can be the best choice for couples who are looking for opulence and a classic style.
The Ned hotel has 250 rooms alone.
The wedding can be hosted with a minimum guest of 10 and a maximum guest of 200.
At the pre-wedding pampering treatment, they can visit the Cowshed spa and end with breakfast at Cafe Sou.
9. Spanish City, Tyne, and Wear
Spanish City is a waterfront venue that attracts couples from all over the world. You can have a cocktail party with your friends before the wedding, due to which this place is unique.
The venue is famous for secluded coves, rugged headlands, and quaint seaside towns.
Whitley Bay is a perfect example of a British seaside spot on the coast of picturesque Northumberland.
The couples are given a chance to relieve their memory with their friends and family.
10. Euridge House and Orangery, Chippenham
Euridge House is inspired by the famous European Grand Tours of the time, and the Georgian Garden enhances the beauty of the outer part. The Garden can also be used as a part of a wedding to play games.
The layout of this house includes lakes, shrubberies, and caves which leave a unique impression.
The pillars are carved in European style, keeping the European charm alive inside the house.
You can do your wedding in a boathouse, which is opposite the castle.
So there is some popular destination that is perfect and specially made for wedding in the united kingdom. If you have some ideas about more destinations for weddings in Uk then suggest to us and please like and share this article with your friends and known.