During the pandemic, every plan of going on vacation got restricted, but now Covid19 has gone, and we are free to go to holiday destinations. So everyone plans to go on a break after two years of restrictions. But you need to plan your trip according to the budget and weather. For girls, there are many holiday destinations worldwide where they can roam freely and enjoy their vacation. This article is about the best girls' holiday destinations.
Best Solo Female Holidays Destinations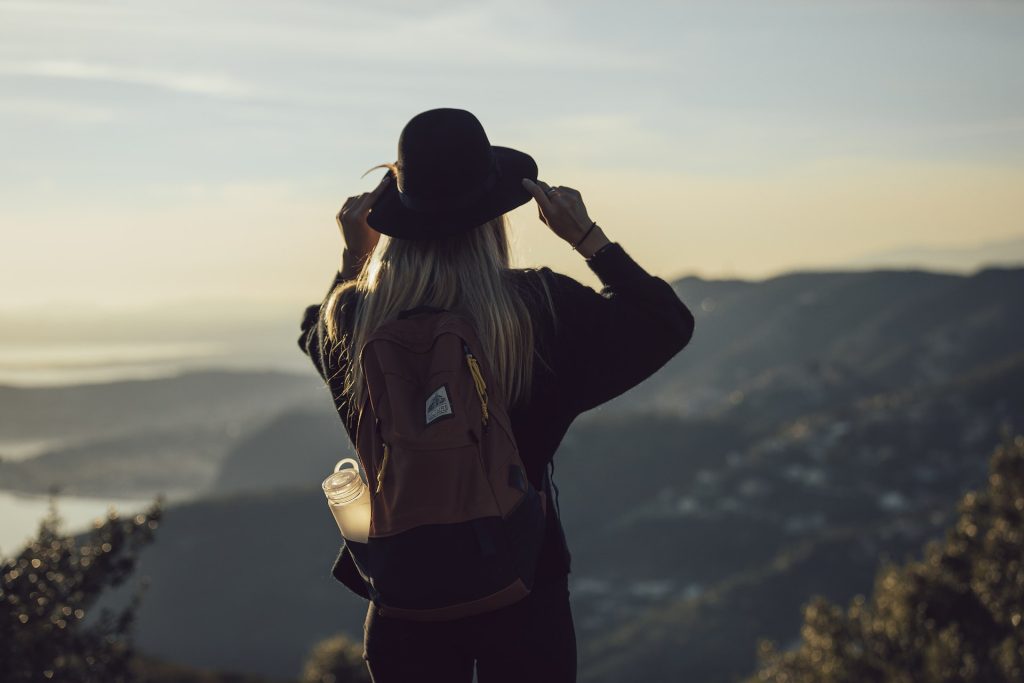 1. Split, Croatia
Split is a beautiful city in Croatia that provides a Mediterranean feeling with 1700 years of history behind its existence. Croatia can be one of your choices if you are searching for a cheaper place in Western Europe. It won't cost you much to have a luxurious vacation for all the girls.
The best time to visit this place for girls is in summer because this city hosts several cultural events, including the days of Diocletian in which local people dress up like Romans and follow up by eating and drinking at the base of Diocletian Palace.
The split city has beauty with its beautiful waters and deserted islands.
Wildlife nightlife is available for party animals for those who want to rave all night.
The preserved monument from the fourth century was built for Emperor Diocletian.
2. Mykonos, Greece
If you love beaches and a buzzing party, Mykonos is an option for you in Greece. Greece has many cities which offer a beautiful holiday destination for all girls. Mykonos will either give you a relaxing feeling, chilling out near the sea coast or the craziest time by doing whilst partying. You need to take a direct flight of four hours from the United Kingdom to reach this place.
Girls can enjoy sunbathing on the sandy beaches.
The night out for girls in the buzzing nightlife or enjoying the historical culture.
Many fashion outlets grab the attention of many girls.
3. Santorini, Greece
If you are looking for a place to chill and soak up all the hotness of the weather, then Santorini is where you can find several beaches. If girls are interested in drinking wines, visit Santro Winery, which has 18 wines available throughout the city. Finally, to watch the sunset, go down to the city and watch the beautiful sunset.
The best time to visit Santorini is July and August.
If you don't want any tourists to be there when they go in June, you will find peace.
If you want a thrill, then go hiking on the Fira trail.
4. Barcelona, Spain
Barcelona is a perfect combination of beaches and a buzzing city vibe. It is situated just thirty minutes away from the El Corte shopping center. Here you can enjoy cold refreshing drinks while sitting beside the sea as you soak in the hot Spanish air and culture. In addition, you can explore the entire city by bike.
Some services provide bikes for rent for exploring the city.
Barcelona has the 'Magic Fountain of Montjuic', which attracts tourists for beautiful sightseeing.
A night out, parties and wine are prime things to do in Barcelona.
5. Lisbon, Portugal
Lisbon is the capital of Portugal and one of the world's oldest cities, even 100 years before London and Paris were founded. If someone is interested in knowing the history of different places, then this place is heaven for those people. Lisbon was the starting place for many sailors who went exploring different sea routes like Vasco da Gama's found sea route to India in 1497.
Lisbon received one Michelin star in 2015, due to which they offer fine dining.
The price of food is a little extra than in other cities.
It has many wooden trams that make their way through narrow streets.
6. Weekend in Paris, France
Paris is known as the fashion capital of the world. Paris has not only fashion shops but also a city full of history and culture with so many landmarks for visiting and exploring. Paris has the world-famous Eiffel Tower, the Arc De Triumphs, and Notre Dame. If someone is an art lover, then Paris has the Louvre Museum, where you will find a painting of the Mona Lisa, which was painted in 1503.
It may be expensive to accommodate here, but the experience will be priceless.
Paris also has Disneyland to grab your attention.
For fashionistas, take a trip to Avenue Montaigne, where you will find world-famous brands.
7. Marbella, Spain
If you are a party animal, then Marbella is a place where you can do a lot of parties with no restrictions and even can buy fashionable party wear dresses. The best place to enjoy in Marbella is the top restaurants and bars is Paseo Maritimo, as it has more than 50 venues for wine and dining.
The best party location in Marbella is Puerto Banus.
They are also referred to as rocking until dawn, especially during summer nights.
There are several clubs which even get opened in the morning to continue the party.
8. Ibiza, Island in the Mediterranean Sea
For girls in their early 20s, Ibiza is an excellent place for them to chill out, relax and party all night. As it is an island, it has several beautiful beaches with some great hotels and quaint places for having drinks and meals. If you love history, visit its cobbled streets and soak in its glory.
The best time for having drinks and food is sunset time.
You will witness the sunset upon the Mediterranean sea.
The perfect place to do these things is the famous Cafe Mambo.
9. Tenerife, Spain
Tenerife is one of the best holiday destinations for girls as it not only provides accommodation at low prices but even the foods and drinks are affordable. It has many choices for you like sunbathing, night out or parties.
If your inner child wants to enjoy it more, you can go to Siam Park Waterpark.
The waterpark includes lazy rivers, free fall slides, and several thrilling drops.
If you want to explore, go to the highest peak of Spain, Mount Teide.
10. Rome, Italy
For a group of girls interested in historical science, Rome can be one of the best places for them. Rome has many historical landmarks for exploration. In addition, this city has a history of more than 1000 years.
While visiting Rome, your life will run at a slow pace rather than daily life.
Rome also has more than 18 shopping centers for purchasing authentic Italian bags.
The famous places of Rome include the Baroque fountain, Renaissance palazzo, and the Coliseum.
Conclusion
When people choose any holiday destination, they think of different things like the accommodation of that place, weather, whether it will be worth it, surroundings, food and drinks, and affordability. If all of these get a green signal, then only people make a plan. For girls, it is more important to look at security purposes. Above all, there are different places to visit. Some of them are for those who love exploring new places while others are just for party type people whereas in some places you will find historical monuments and even these histories were older than thousands of years. It is either Greece, Spain or Paris.
Every city has its uniqueness like Greece has several beaches for enjoyment and many water parks with various meals and drinks. While visiting new places, you must know about that place very well, like their rules and regulations. Make sure to capture the images to save them as memory, and above all, places will make your vacation enjoyable with lots of memories. Most cities have beaches to fight the summer weather and serve chilled wines to make your day even better. The above 10 places are the top destinations for having your holiday destinations for girls and enjoying their vacation to the fullest.