Cloud computing has become an inseparable part of daily life for organizations and individuals. Nonprofit organizations, businesses, and other companies leverage the cloud daily to save a good amount of money, time, and hassle that otherwise will be spent on regulating and maintaining the on-premises computing solutions. Although cloud computing assists a good number of companies, organizations, or individuals in improving their access to powerful computing platforms, software applications, and other services, it has also given rise to new challenges of maintaining strong security.
Best Ways That You Can Improve Cloud Computing Security
Besides the fact that the modern era is a digital era, it gives rise to various concerns about security. The same is the case with cloud computing services. However, there are some ways through which you can improve the security of your cloud, which are as follows.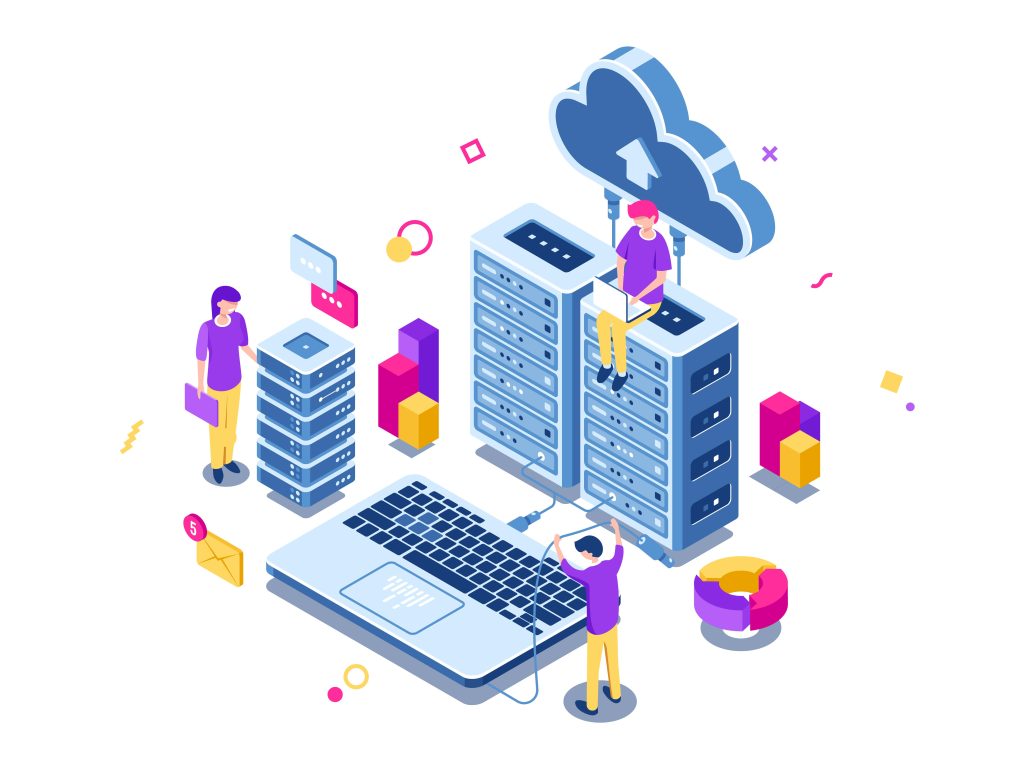 1. Deploy Multi-Factor Authentication (MFA)
There may need to be more than the commonly used username and password combination to protect against hackers. Moreover, stolen credentials are one of the common ways through which hackers get access to your applications and data. Once the hackers get your credentials, they can enter into all those cloud services and applications you use to operate your business.
So, the best way to secure your credentials is with the help of MFA (Multi-Factor Authentication) to ensure that only registered persons can enter your cloud network and access all the sensitive information or data in your off-or on-premise environment.   
MFA is one of the cheapest and most effective protection control to keep your data secure from hacker attacks. Security professionals consider those organizations or individuals negligent who do not implement MFA as a primary part of their cloud services or infrastructure as a service plan (IaaS).
2. Manage Your User Access to Improve Cloud Computing Security
Maximum employees do not require access to every file, every application, or every piece of data in your cloud network. Keeping an appropriate authorization level with an IAM plan ensures that every employee will view or access your cloud data required by them for their job.
Putting a control on access not only assists in preventing any mistake from an employee in your data that they are not allowed to do generally but also provides you security against hackers who can steal your data credentials. Moreover, it should be noted that various compliance standards such as FINRA, HIPAA, and others need such security measures.
Suppose your employee who has access to your cloud data gets trapped by phishing emails and provides their login credentials to a private cloud. In that case, the hacker will quickly get your confidential credentials and access your sensitive data. However, suppose you need a deep understanding of the cloud or how you can manage user visibility. In that case, you should work with an experienced IT consultant who will assist you with all these sensitive aspects.
Also, you can explore ongoing management of all your cloud network services by signing in with Managed Services Provider, who will take all your burden of user access and administration of your credentials.
3. Monitor End User Activities With Automated Solutions to Detect Intruders
Accurate time monitoring and evaluation of customer activities will assist you in locating irregularities that deviate from original usage, e.g., login from an unknown device or IP. Such irregular movements can show a breach in your system. Hence, catching them early will save you from hacker attack and permits you to fix security problems before causing any harm to your data.
Various SOCaaS solutions are there that sort out such problems, beginning with automated 27×7 network monitoring and management and moving on with advanced security solutions such as:
Vulnerability Scanning and Remediation.
Intrusion Detection & Response.
Endpoint Detection and Response.
Every organization or business has its own needs for various security measures, so ensure to assess third-party risks or issues before making any high investments.
4. Create a Comprehensive Off-boarding Process to Protect against Departing Employees
Ensure that employees are not using your cloud storage, data, systems, intellectual properties, and customer details whenever employees leave your company. This significant security responsibility frequently gets pushed back weeks or months after somebody leaves your company.
Since every employee may likely have access to various cloud platforms and applications, you require a systematized de-provisioning process to be sure that the access rights of departing employees have been revoked.
Again, if you do not have a hold in such matters, feel free to take help from any experienced IT personnel; after all, it is a matter of your sensitive data and information. The professional personnel will let you know how to ideally set up, execute and maintain the entire process.
5. Provide Anti-Phishing Training for Employees regularly
Hackers can get access to your sensitive information and data by stealing the login details of your employees via various social engineering procedures such as spoofing websites, phishing, and social media spying. Hence, cybersecurity evolves to be a shared responsibility.
For instance, the quick spread of Microsoft office 365 has made it an attractive target for attackers; hence more and more threats can be expected, mainly the phishing attacks frequency.
So, the best way to protect your data from such attacks is to provide continuous anti-phishing training to prevent your employees from falling into the traps of attackers.
6. Consider Cloud-to-Cloud Backup Solutions
As mentioned earlier, the possibility of losing your cloud data and information because of the fault of cloud providers is too low; however, losing that data because of a customer error is too high. Let's take the example of Microsoft Office 365 to understand it better.
If any of your employees delete some data accidentally, the hackers can get an account password, corrupt the data, or a rogue employee can clean all his folders and inbox; there is nothing that can be expected from Microsoft after some time. Remember that maximum cloud service providers, including Microsoft; store deleted data in their data centers for a short span.
But ensure to analyze with your cloud service provider to deduce what this time frame is, and if there is the possibility of data retrieval, can they charge you? Organizations that should abide by rigid precautions or are concerned with being held responsible for corrupted or missing data are turning toward cloud-to-cloud backup policy.
Various solutions in the market will assist you in securing all your cloud data and information. So it will be wise to check in with an experienced IT person to determine which method will be best for your organization and business.
Conclusion
Cloud computing is one of the best data storing software loved by everyone, whether small or large scale businesses or individuals. However, the question arises whether this cloud computing is secure as everyone has plenty of sensitive data and how they can put it at risk. Generally, cloud service providers offer good security terms, but it is usually the fault of a customer who lets hackers attack their cloud network. Various modifying protocols have been devised to prevent such attacks, and you can use them based on your cloud network.