We all enjoy ourselves and party with our friends and colleagues at night. In London, too, many great party places will attract anyone there. One cannot resist the parties in these clubs and disc of London because of the atmosphere and the fun of these clubs. If you wish to throw a party with your friends in London, choose the best club in London and enjoy a great night with them.
Most of the clubs in London will provide the best music, a friendly, adventurous crowd, and drinks and cocktails flowing all evening. Hence, one can celebrate birthdays here or hang out with colleagues after working hours. Even if you are arranging a party in a club, you can refer to this article to get information about the best party clubs in London and their specifications.
We have worked to find out the ten best clubs and discs in London. So, if you want to arrange a party in London, give this article a read and choose your favourite club based on your convenience.
Top-Rated Nightclubs and Discs For Arranging a Party in London
The following is detailed information about London's top ten clubs and discs. Get your friends ready for a great party, and choose any of these party locations to enjoy one of the best nights of your life in this glamorous city.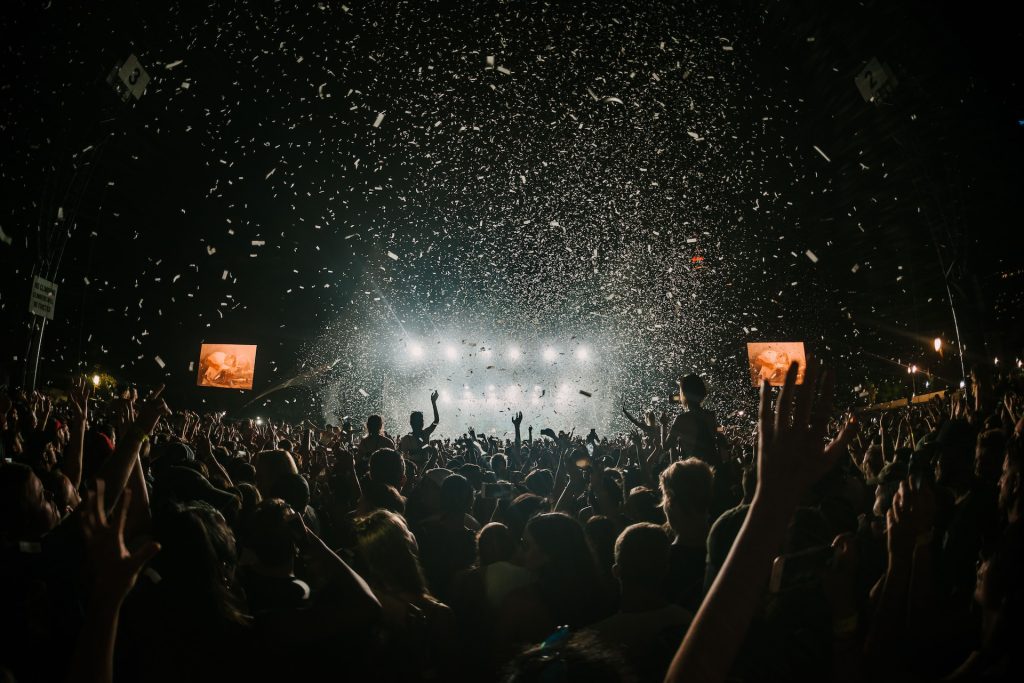 1. Ministry of Sound club
Ministry of Sound is one of the oldest clubs in London, with a legacy of 30 years. It is popular because of its four bars and music rooms. It even spawned a record label in 1993.
One can visit this club to hear world-class DJs spinning the latest hits of all genres.
This club is at the forefront of dance music from all over the world.
They also have their spectacular room, 'The Box', dedicated to outstanding sound quality.
2. Egg London Nightclub
Egg London is famous for offering the latest music in five places, including an outdoor club. And everything is housed in a converted Victorian warehouse with top-notch sound and giant dance floors.
It is a rare club which has a 24-hour licence. Hence, your party will not end till the mornings.
The outdoor space of this club is done like a garden on a huge terrace.
One can quickly lose oneself here and enjoy the intimate atmosphere freely.
3. Electric Brixton
Electric Brixton is located in South London and is the city's most popular dance venue. It is situated inside a historic 1913 cinema building with the décor intact and original features.
This club was known as the Fridge and the Ace in the olden times.
The stage in this club has unparalleled sight lines with no wrong angle in the house.
It is located 15 minutes south of the city centre and here one can find all the music genres.
4. XOYO Nightclub
XOYO is located in Shoreditch, and it is a 2-room nightclub which is famous for showcasing the latest in cutting-edge houses, techno acts, and dance. It attracts the most enthusiastic dance party folks.
The talent, atmosphere, vibe, and décor make this club one of the hottest venues in the city.
The club has seen various likes of Mylo, Alex Metric, Mark Ronson, and Ms Dynamite.
It exemplifies the neighbourhood's quirky character and great musical talent.
5. Fabric London Nightclub
Fabric London is one of London's most famous clubbing spots with a Bodysonic dance floor, three rooms, live music acts and some of the world's biggest DJs. It has been in London for over two decades.
The Bodysonic room in this club is trendy, along with its vibrating dance floor.
This club is located in the centre of the city, in the city's heart.
It has two live music stages where the DJs play EDM, disco, techno, grime and hip-hop.
6. The Phoneix Club
The Phoneix Club is famous for its simple, effective, and straightforward approach to clubbing with a single stage, top DJs who go all night long every weekend, and excellent sound system.
The club has a sleek, dark look with an underground house and a cavernous industrial vibe.
One can attend the Mantra showcase co-presented by legendary music acts.
The regulars in this club are Bossy LDN, Skinny Macho, P-Rallel and Tommy Gold.
7. Printworks London
Printworks London is a club in London with a capacity of 6,000 people. It has an industrial décor in a former printing press complex offering hip-hop, drum 'n' bass, EDM, and dance music.
Their stage has seen big names like the Chemical Brothers and Pendulum.
This club has gained worldwide fame as a hotspot for nightclub culture.
It has become a widespread industrial music destination but has been operating since 2017.
8. Cirque le Soir Nightclub
Cirque le Soir is a different club than the others, as it is of the kind that new blood injects life into the adult nightlife scene in a revitalised haunt with tons of eclectic circus-of-the-weird acts.
The décor in this club is dark and sleek with red curtains and black floors.
This club is famous for its entertainment, drinks, hip-hop, EDM, R&B, and other things.
It is not for the faint-hearted to go here; if you are bold, you can visit this place.
9. Brixton Jamm
Brixton Jamm is over a hundred years old and specialises in London, hosting some of the hottest dance parties and EDM acts. It became popular in the 18th century as a travellers' inn and in the 19th century as a pub.
It has hosted notable names in dance like Happy Mondays, MGMT, Basement Jaxx, and Adele.
The club space also includes an outdoor terrace for fresh air.
This club always has an intimate feel where one is on top of the acts on stage with 600 folks.
10. Corsica Studios
Corsica Studios is an award-winning entertainment and arts venue that offers a vibrant bar and two music rooms that draw an adventurous, friendly crowd of students and art-loving folks.
The music roster is focused on experimental, cutting-edge, and exciting new sounds.
The club has a capacity of 500 people and is considered a hidden gem in London.
It has also received the Best of British Small Clubs of the Year award.
These were the ten best clubs and discs in London that will help you party hard and enjoy the best nights of your life.
Conclusion
These were the ten best clubs and discs in London that one can visit to enjoy, chill, and relax with friends. These places best arrange a party for one's birthday and other occasions. Many other places in London can help you get the best party experiences with your friends. Explore the places mentioned above and enjoy some of the best nights of your life.
The nightclubs in London are the best and the most famed and lively in the world, as they offer some of the best music, dance floors, and drinks. The nightclubs in London continue to push the envelope with world-famous live music acts and DJs bringing the most famous musicians on the stage. Also, some stages feature some of the next big international hits in London.
People from all over the world come to London to explore rock and dance clubs. These clubs are best for partying all night, offering your life's best experiences. If you want to arrange a party for your friends, you can choose any of the clubs mentioned above and enjoy the intimate club atmosphere with good fun, fantastic music and drinks. Book a club as soon as possible, treat your friends, and enjoy the best night of your life in London.