Top-Rated 10 Graphic Designing Software and Tools (Paid Tools) Features, Pros, and Cons, Pricing
All kinds of brands and sizes need graphic design software, which comes with an extraordinary design that will attract the target clients and audience.
Whether you are going to initiate your blogs or desire to develop any adorable photos from any e-commerce site, you should choose the best graphic design software to make your blogs and photos fascinating and can take your digital marketing to another level.
The tools of graphic designing will enable you to enhance your marketing productivity and show your adorable creations to the real world. In this article, we have listed the top rated 10 paid graphic design software that will help you to take your website to the next level.
Why Do You Need Graphic Designing Software
As per a recent survey, about 80% of digital marketers had shifted towards visual media when they were developing their marketing solutions. This is mainly due to the reason that visual media in various social media posts gets almost 650% more engagement than those posts created without any visual media.
Tweets which are having images create 150% more retweets, and Facebook posts that have any image create almost 230% extra engagement. Blogs with images also create twice as many shares. These are the main reasons why you need the best graphic designing software. The list of top-rated graphic design software that is paid is described as follows.
Best Premium and Paid Graphic Designing Software and Tools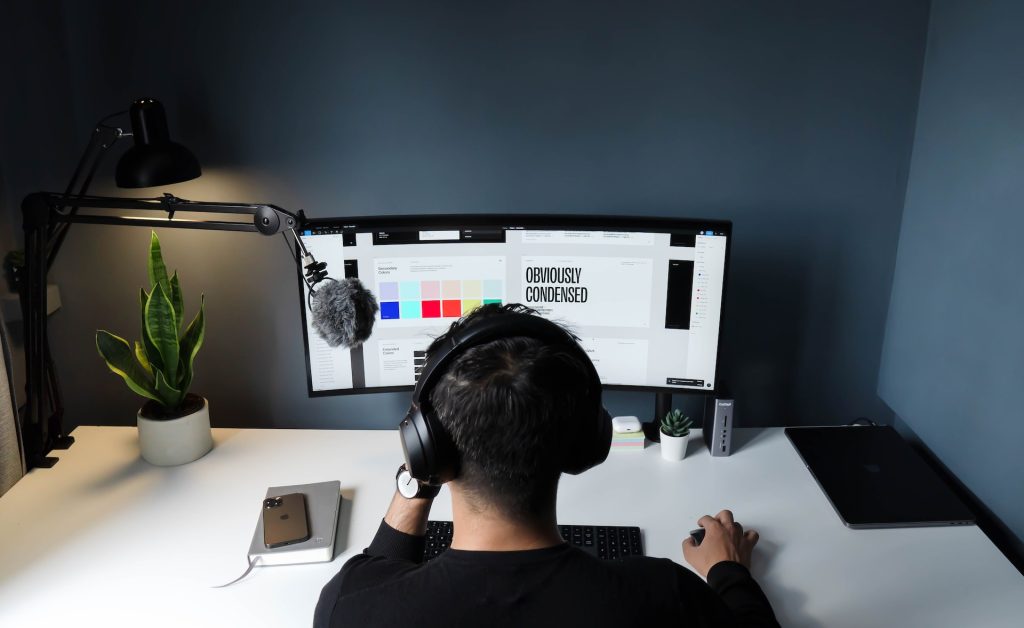 1. Canva
This tool is mainly used for the online template design of various vector images, posts for social media, card creation, and print documents.
You can utilize this tool to develop many documents and media which need image manipulation. It is mostly used for social media objectives and other tasks like creating many cards.
Features
Robust and simple design
Many applications already has pre-made templates
It has a great association that makes it simple and easy to get the required templates.
Cons
Few images from this tool are too large, providing different results as soon as they are printed or posted online.
Verdict
The canvas is the leading tool in the market and provides many options. Whatever you require to make rapidly, the canvas will provide you with all the required kinds of stuff.
Price
This tool comes with the following plans :
Basic plan: free of cost
Pro version: it comes with $9.95 per month and annual billing; every month, it is $12.95 per month.
Enterprise version: it comes with $30 per month and annual billing. Also, a custom quote is available for a subscription month to month.
2. Pixlr
This software tool is best used for photo editing in the same way as dies by Adobe Photoshop. This is a great and free graphic design software that has basic Pixlr X and Advanced Pixlr E choices. The stock of comprehensive images can be utilized to develop the image media rapidly.
Features
It has a simple interface
It has a broad image stock library to develop many fascinating image documents for many uses.
Sharing between Pixlr E and Pixlr X, and has seamless editing.
It has Healing, double exposure, cropping, and various other potential features used for image editing.
Cons
The main cons of this tool are that it has restricted text editing choices.
The basic version does not provide great features
Verdict
If you are searching online adobe Photoshop alternative, Pixlr is the best choice. However, do not anticipate all the functionality provided by Photoshop.
Price
The basic plan of this software is free forever. However, the premium plan has a price of $3.99 per month, and its professional plan has a price of $14.99 per month.
3. CorelDraw
This software tool is used for designing incredible vector images. This tool is among the best manipulation and vector graphic designing tools, with several features that permit you to develop an incredible and realistic illustration.
Features
Enormous interactive sliders
For sketching, it has a LiveSketch tool
It has imported legacy workshops
It contains a font search and additional options
It has the proficiency to utilize a touch option to draw on the network
It has improved vector previews, Nodes, and Handles for simple and easy editing and creation
Cons
This software tool is used only for windows.
Verdict
Whenever someone desires to develop life-like and professional vector images, CorelDraw is highly preferred. It has a vertical understanding curve, but it will be great once you understand it.
Price
It has two types of prices. If you want a one-time purchase, the price is $785, or you can go for an annual subscription, for which the price is $399.
4. Lucidpress
This software tool is highly used for online manipulation and for creating images and illustrations. It has a high database of templates you can use to start with.
Features
This tool can be used anywhere
This tool has many templates to customize and edit.
Drop and drag usability
It has an interface of highly simple for the user
Cons
This software tool is not having an extensive image database, particularly PNG idols
Verdict
This graphic tool is incredible for people who desire to develop simple graphics for their basic brands and social media purposes. For this starting, the image database is fundamental.
Price
This tool has many different prices, which are as:
Basic plan: completely free of cost
Pro plan: $10 /user
Team plan: $12 for a group of three users, and
A custom business plan that is based on the user number.
5. Sketch
A sketch is a design tool that integrates many potential and powerful tools with collaboration abilities.
Features
The sketch is particularly proud of its unique and different tools for fine-tuning formulates to pixel accuracy. The other features of the sketch are as follows:
A spontaneous vector editing option is available
Various math calculations are available for the accuracy of image measurement
Can formulate such systems that are used for organizing colors and fonts.
Pros
Spontaneous interface
Comprehensive quantity of plugins for customization
Cons
It has a slow speed for downloading
It is having a challenge of autonomy
Prices
Sketch provides a free trial of the product that follows by the option of two paid plans which are as:
Standard: after a trial of 30 days, the price will be $9 /month.
Enterprise: This one is billed yearly.
6. Adobe Illustrator CC
This software tool is highly used for advanced editing and development of vector graphics. It is one of the best vector designs and manipulation tools. It permits photo tracing into vector graphics.
Features
Rather than pixels, the mathematical graphic creation is used to assume that the graphics are frigid
On the creative cloud, it has access to over 90 million stock images.
It has an integration of adobe font
It has a small size of output files, which is the main reason that it creates many web images which load rapidly.
Cons
It has a steep curve of learning and a difficult user interface
Verdict
It is a great graphic design tool used to develop web images. It outputs small-sized, high-quality images that are ideal for rapid-loading websites.
Price
The license is available on Adobe Creative Cloud. However, if you need this for individual use, you have to provide $20.99 per month as subscription charges for a single user's license.
7. Gravit Designer
This software tool is best used for HTML-based graphic designs. It can be utilized on any platform. It has powerful creation and manipulation skills for vector and image graphics.
Features
It has UI design and Web App tools that uses many standard icons, shapes, etc.
It has an excellent design vector illustration
It has the capability of photo and image editing
It has the capability of moving pages from one design to another in an easy way
It can export PDF documents of high quality for printing purposes
Cons
It has a complicated user interface and a curve of steep learning.
Verdict
It is a comprehensive software tool used for designing on the go. This tool can work on any given platform, making it perfect for use at any place.
Price
It has a free basic version that is an online based application. However, the pro version of this software can be used by paying $49 a year.
8. Adobe Photoshop
This software is famous for photo creation and manipulation. It has incredibly powerful features that allow you to edit and design any image or photo of your choice.
Features
It can add text to a photo
It can correct colors on a given image
You can select borders easily by using this software
You can develop many images from the scratch
For easy access, this software can rapidly organize photos and images
Cons
New learners can get a little difficult to understand this software as it has a steep learning curve
Verdict
While editing your images, if you expect full control, this software is good to use. It also permits you to develop some incredible images from an empty canvas
Price
On Adobe Creative Cloud, the license is accessible. If you want this software for single use, you need to pay $ 20.99 monthly.
9. Adobe InDesign
Adobe InDesign is a page about design software tools for virtual and print media. With this software, users can develop e-books, magazines, and brochures.
Features
When layout and page design are concerned, this software is deemed a leader.
Ability to online publishing
It has a stock of templates
It can import color schemes and branding fonts
Pros
Many tutorials on this software are available
Perfect proposal for print design
Cons
Tools of Photo editing are lacking
The size of the program can crash and glitch it
Pricing
A free trial is available for the product for 7 days. After that, you have to pay $20.99 monthly for InDesign and Adobe Creative Cloud Apps; you need to pay $54.99 monthly.
10. FlippingBook
FlippingBook provides businesses with a tool to develop skilled virtual flipbooks. The flip book capabilities are integrated with the tools of marketing to ensure that your work becomes more and more valuable after you will design it.
Features
This software will convert your PDFs into a flipbook to maintain the clients busy with your designed content.
It has SEO (Search Engine Optimization) tools
It will provide you with potential leads and also tracks them
It can add images, GIFs, and links to your content
Pros
Simple and easy to use as well as learn
Best return on investment
Cons
When assets get uploaded, some technical difficulties can be faced
Limitations of publications
Pricing
Four different price plans for this software are billed monthly after a free trial of 14 days. The bigger the plan, the more benefits there will be.
Advanced: $239 per month
Optimal: $119 per month
Starter: $59 per month
Lite: $19 per month
Conclusion
Nowadays, digital marketing is at its peak. Everyone is involved in such a good business. Everyone tries to post such things which everyone will love. To develop such attractive blogs and marketing things, graphic design software has been developed. Much such software is there in the market, which will be tough for anybody chosen. For your convenience, we have listed the top-rated 10 best graphic designing tools which can be used to decorate your content and increase engagement time. This software will provide those things which will be needed for your business.