Few things in life can compare to the freedom of driving out into the sunset. Motorhomes provide unparalleled comfort, whether on a solitary or group excursion. They are the ideal blend of luxury and fun. The scenic routes, experiencing the unknown, and seeing destinations with friends and family contribute to a fantastic journey. If a group of people travels together, it can be a tight squeeze. You may prevent any inconvenience by buying a four-berth motorhome.
After you've settled on your mode of transportation, the next question is where you're going. It's challenging to decide where to go on your next adventure. This article will aid in hastening that decision.
Most Beautiful Places In The UK To Take Your Motorhome
Suppose, you're a weekend day camper or a visitor from Europe or America looking to explore the United Kingdom for the first time. In this case, the list will add some of the top motorhome life vacation destinations to your itinerary. All you have to do now is find the best motorhomes for sale, fill up with gas, and hit the road!
Here are eight of the most beautiful places to explore in a motorhome in the UK on your next road trip, from breathtaking castles to spectacular coastal routes.
Forest Of Dean, The Cotswolds
The UK's own Schwarzwald can be found in the heart of the Cotswolds, home to Britain's oldest pub dating back to 947AD and a former Charles I headquarter. The Forest of Dean is a beautiful region rich with wildlife and if you're a Harry Potter enthusiast, a couple of wandering wizards. Take a trip into the enigmatic Puzzle Wood, a destination meant for youngsters but far more fun for nerdy adults, and spend hours getting lost in nature's grandeur.
If you're inspired by art and enjoy being creative, you could spend a day exploring the Forest Of Dean Sculpture Trail; if daring adventures are more your style, the Clearwell Caves are ready to strap on a GoPro and begin your hunt for hidden gems. You must take extra leisure battery for long time device charges and enjoy the most of the forest life. Besides, this is an excellent location if you have younger campers who need to be entertained, and it's also close to many other beautiful towns and villages where you can have a cream scone and a cup of tea when you're hungry.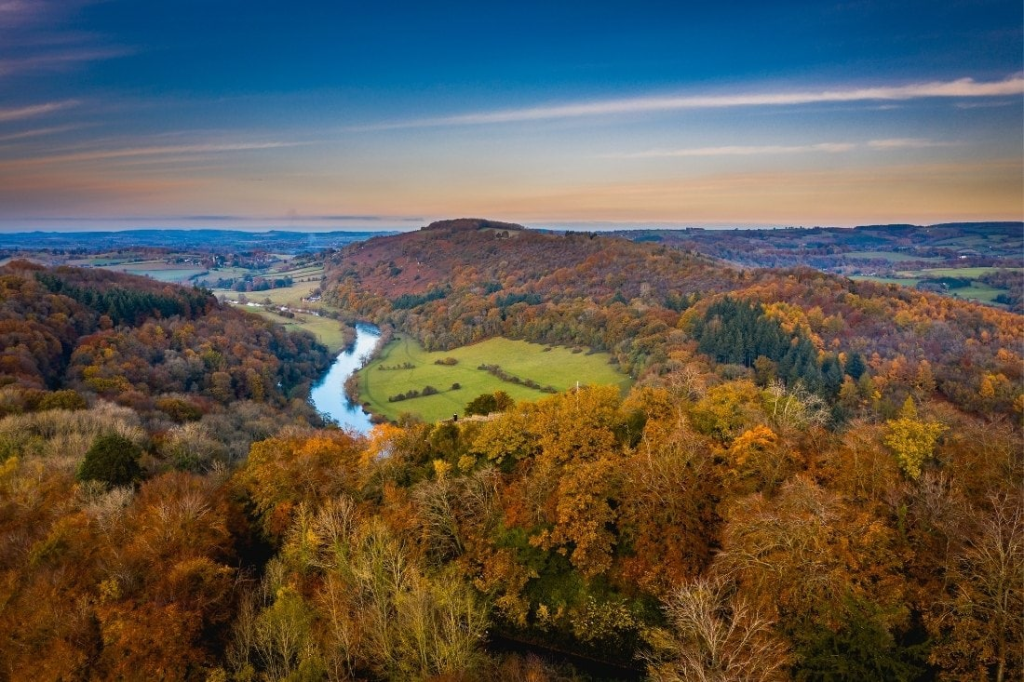 The Lake District, England
The Lake District is one of the best destinations in the UK to visit in a motorhome. It is famous for its natural beauty, including 16 gorgeous lakes and tarns. It is the birthplace of Beatrix Potter, the creator of Peter Rabbit, and some of the most magnificent walks and mountain hikes in the UK. Spend some time cruising up and down Derwentwater, or head to Helvellyn to test your skills on the lake's most iconic peaks.
Aside from that, you may unwind by the river or explore the bustling towns of Ambleside and Keswick. While some Lake District routes are inaccessible to large vehicles, this area is motorhome friendly.
North Coast 500, Scotland
The North Coast 500 is one of the world's most spectacular road trips, covering little over 500 miles (516) of breathtaking coastal scenery, white sand beaches, Rocky Mountains, isolated fishing settlements, hidden gems, and a wealth of incredible experiences. It begins and concludes at Inverness Castle and travels through the Scottish Highlands and its breathtaking beauty.
The North Coast 500 has a lot to offer: drive through the Black Isle, enjoy a romantic excursion to Easter Ross, and explore 'Sutherland,' Europe's last big wilderness. Wild camping is entirely legal in Scotland, so it can also be a relatively inexpensive trip. This is unquestionably a road trip you'll want to take again and again.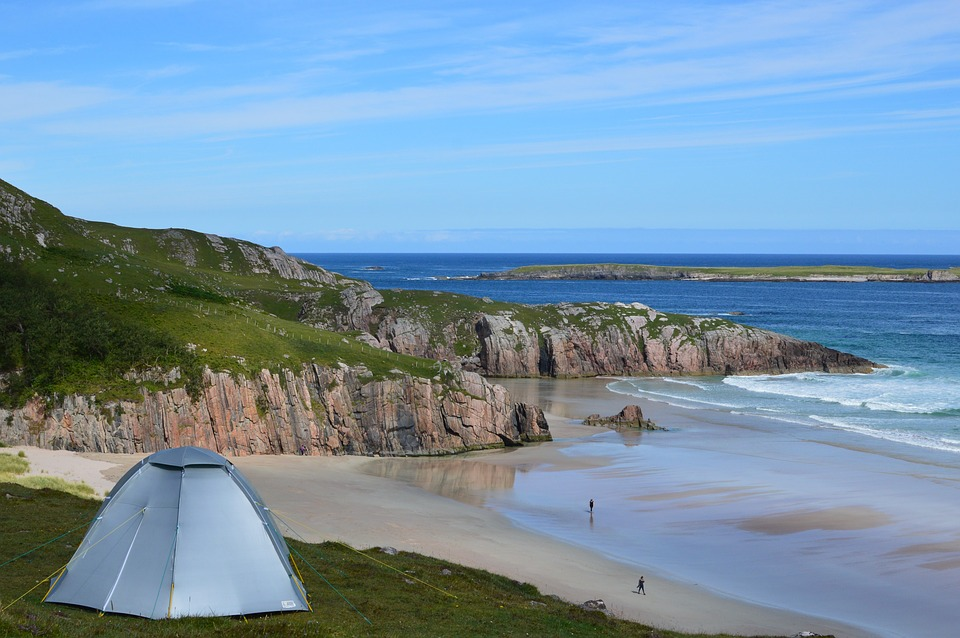 North York Moors National Park, Yorkshire
The North York Moors are in the heart of Yorkshire, a county in northern England known as "God's County." It provides the ideal adventure experience, with breathtaking scenery, magnificent moorland, and a broad range of activities.
Rowntree Park is ideal for touring York because it is only a few minutes' walks from the city center. The Shambles, York's most renowned historic road, is on the way. It's a beautiful, twisted, tiny lane lined with timber-framed medieval homes. The Sutton Bank, one of the most stunning inland cliffs, is another must-see in the North York Moors National Park. It's a steep (25 percent) hill on the A170 that drops into York Vale from the park, and it's considered the "finest vista" in England by noted writer James Herriot.
The North York Moors National Park is complete with unique places with particular traits, such as picturesque villages, majestic homes, massive abbeys, intriguing museums, and fantastic food and art. It is a prized landscape preserved for future generations to enjoy.
The Cornish Riviera, Cornwall
The term "Cornish Riviera" refers to the stretch of south Cornwall that stretches from Gribbin Head to Black Head and encompasses St Austell Bay and the towns and villages that make up the area.
Beaches on both sides of St. Agnes, a picturesque and vibrant community on Cornwall's north coast, are among the most excellent places to drive in Cornwall because of their stunning beaches.
It can accommodate practically any car you can think of. You will park your motorhome in several settings. Because of its clean waters, sandy coves, hiking trails, and beautiful restaurants, it's ideal for a family holiday adventure or a relaxing seaside experience. Cornwall is a year-round magnet for water-sports lovers and the home of British surfing. Apart from surfing, paddle boarding, and bodyboarding, you may also explore St. Ives, Falmouth, and Newquay and even play pirate in Penzance. Cornwall is a journey that you and your family will remember for the rest of your lives.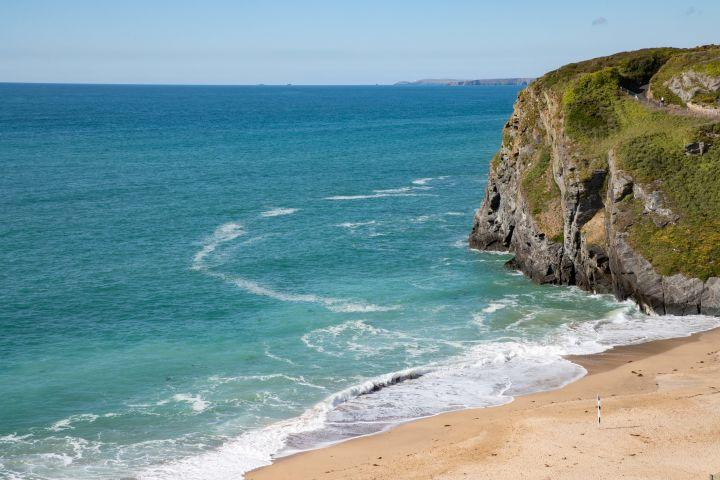 Tollymore Forest, Northern Ireland
Speaking of Game of Thrones, if you're a fan but don't want to travel to Dubrovnik to see Kings Landing, head to Northern Ireland and visit many of the locations portrayed in this renowned series. Tollymore Forest was used in Game of Thrones' very first episode. Remember when the Dire Wolf and the Stag were discovered dead on the road, and the Stark children each received one of the Dire Wolf pups as a pet? That was shot right here! It is part of the official Game of Thrones tour, where you can see various filming locations in Northern Ireland and even wear a cloak!
Aside from its ties to Game of Thrones, Tollymore Forest and Northern Ireland are jam-packed with discreet park-ups, riverbank hikes, and gorgeous areas to relax and eat your packed lunch while watching the world go by. From the Giant's Causeway to the dramatic Dunluce Castle, you'll never be bored while visiting this wonderful corner of the world. Northern Ireland has no time for boredom, so it has compiled a list of the most critical places in a motorhome UK!
The Lizard National Reserve, Devon
Anywhere with the moniker, The Lizard Peninsula deserves to be on our list of the most excellent locations to visit in a motorhome in the UK! It's the largest nature reserve in the South West, and it's perhaps the best place in the country to see animals in their native habitat. If you're a nature lover like me, you'll be astounded at the sheer amount of unusual plants and critters that can be found here. It's a biology treasure trove and a perfect site for aspiring wildlife enthusiasts to hone their hunting abilities outdoors.
The Lizard Peninsula offers stunning ocean vistas from Cliffside walks amid unusual coastal species, with the possibility of spotting a few cheeky lizards along the way. With small coves and miles and miles of wilderness to explore, you will see something different every time you visit. Lizard offers plenty of parking sites to stay overnight in your motorhome, so on your next road trip, try visiting a much gentler, smaller, and kinder version of Jurassic Park.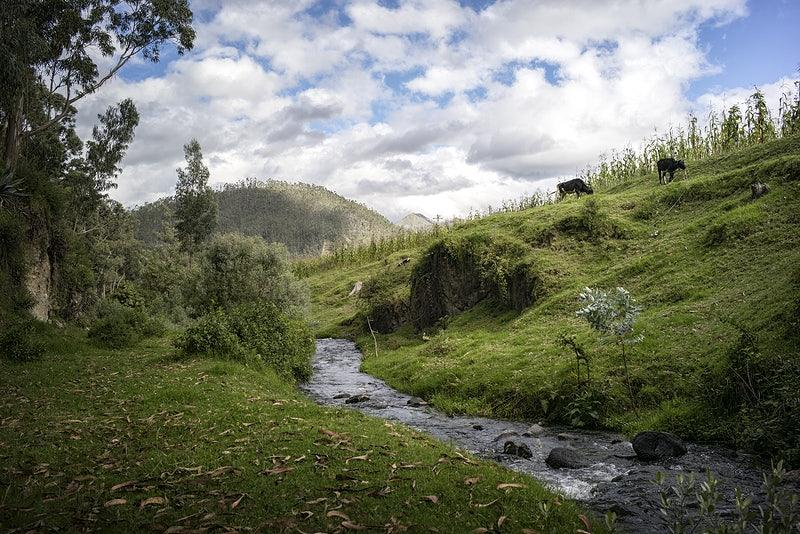 Brecon Beacons, Wales
For decades, the Brecon Beacons has served as a home away from home for holidaymakers, thrilling them with its many waterfalls, forest treks, and country tours (I don't get to use the word 'jaunt' very often, but it's genuinely British, so I thought I'd include it). The Brecon Beacons, home to the famous 'Black Mountains,' is a caver's ideal destination, with plenty of nice plunge pools to cool off after an arduous journey through the wilderness.
The sheer grandeur of the environment and the fact that you're completely isolated from the hustle and bustle of the city or any modern-day distractions are what I love most about the Brecon Beacons. It's a terrific way to get back to basics and an excuse to curl up with a good book, forgetting about the files and invoices on your desk.; this is a place worth visiting.
Final Words
These are just a few of the many fantastic locations in the UK where you may take your motorhome. What are you waiting for? Research your possibilities and begin planning your travel right immediately!