Top-Rated 10 Premium CRM Software and Tools (Paid Tools) For UK Business Owners
Do you have your own brand and this industry is quite new for you? If yes, then you should start seeking some assistance from the CRM software. It's because now is the right time for you to focus on making a good reputation and acquiring new clients. CRM is the best option for businesses as it is a powerful tool to help businesses grow. Please read this article to find the 10 best CRM tools with their features, pros, cons, and pricing.
What Are CRM Tools and Software?
CRM Tools or Software are a type of software that helps businesses manage their customer relations. They are storing and organize customer data, and then using that data to create marketing campaigns, sales strategies, and other CRM initiatives. CRM Tools or Software were originally designed for large businesses with complex customer relations, but they have since been adopted by small businesses as well. CRM Tools or Software usually come in the form of a subscription-based service, which means that businesses have to pay a monthly or yearly fee in order to use the software. However, there are also CRM Tools or Software that are offered for free. These free CRM Tools or Software typically have fewer features than the paid versions, but they can still be used to manage customer relations effectively.
Best Paid CRM Tools and Software for Business Owners in the UK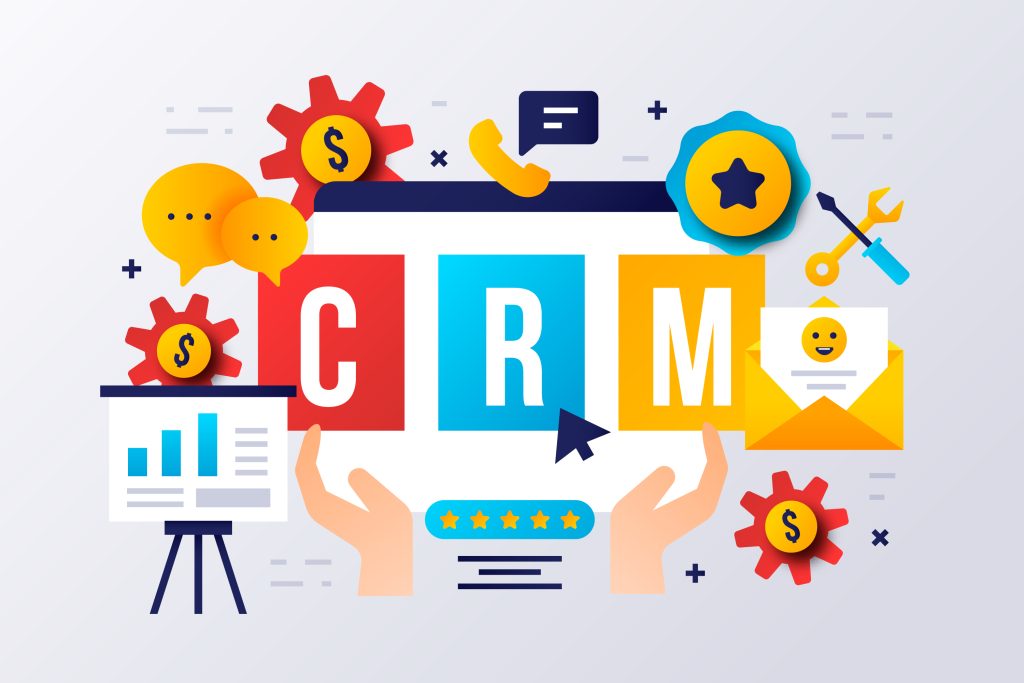 1. Insightly
If you are the owner of a small business that is run by a relatively small team, Insightly is the best CRM tool for you. Insightly allows you to have total control over all your projects. This CRM tool was founded in 2009 and has been one of the most successful options for businessmen prevalent worldwide.
Features
Insightly can be used on smartphones.
You can customize your dashboard and also use it to develop custom apps.
Insightly helps you maintain a high quality of services as it is highly efficient in tracking your business activities.
This CRM is relatively easy to grasp and can easily be used by your employees.
It has an excellent feature for data import which is highly efficient.
Pros
Insightly allows you to manage more than one project at once.
You can track your sealed development and milestones on Insightly.
It has a flexible platform that you can customize for your particular business.
It promises on-time delivery.
Cons
It does not have a free plan.
Insightly only allows businesses that have bought the Enterprise or the Professional plan to use the outbound email scheduling.
Price
The Plus plan requires you to pay €24 per month for each user.
2. Salesforce
Salesforce is a popular CRM that can be used to meet many company requirements. However, it is mainly focused on managing clients. It gives you the power to monitor different aspects of your business effortlessly and satisfy your clients.
Features
It uses Einstein analytics to provide valuable data and insights. This can help make complex deals possible.
It has an exciting feature called Sales 360°, which ensures that your clients are satisfied.
The AppExchange feature offered by Salesforce allows you to integrate various apps while using Salesforce.
It allows you to follow the activity timeline of your projects closely.
It helps you closely monitor crucial products related to your business.
Pros
It is highly convenient as it's cloud-based.
It is highly compatible with different kinds of fields.
It can be used with different apps.
Cons
Due to its many features, employees may need help using the app when new to it.
It only offers a monthly subscription if you buy the Essentials plan.
Price
The essentials plan costs €25 per month.
3. Zoho CRM
Small businesses mainly prefer Zoho. It is extremely helpful in boosting a company's workflow and, in turn, helps the company grow. Zoho can also increase your company's growth once your company has grown to a considerable size.
Features
It has a feature to use multiple communication methods, such as social media, mobile phone, email, etc., to contact your clients.
You can use Zoho to make accurate predictions about your sales figures.
Zoho can capture and monitor your sales cycle.
The Zoho platform is highly adaptable and can be used by various businesses.
Pros
You can use Zoho without any contract.
It allows you to communicate easily with your clients and other business members.
Zoho is quite flexible and allows you to cancel or change your plans whenever possible.
Cons
There have been a few reports about some bugs in Zoho.
It can be hard to use at first since numerous customization options exist.
Price
The Standard plan costs around €17 per month or €12 per year.
You can buy the professional plan for €30 per month.
The Enterprise plan costs around €43 per month.
The Ultimate plan is priced at €56 per month.
4. Pipedrive
Pipedrive is an excellent option for a small business that needs an easy-to-use CRM. Numerous businesses prefer Pipedrive as it is highly user-friendly and can easily be used by employees that are new to CRM.
Features
Pipedrive automatically updates your calendar whenever you receive a new email with a new task.
Pipedrive has a virtual sales assistant that helps you increase your sales figures by reviewing your past performance.
It provides valuable insights and helps you recognize any weak spots in your business.
Pipedrive is relatively easy to use.
Pros
It has an easy-to-use interface.
It offers customer support 24/7.
You can integrate Pipedrive with around 275 different apps.
Cons
It does not offer any free plans.
You can only access features such as alerts and phone use with the Enterprise plan.
Price
The Essentials plan costs around €17 per month.
The advanced plan is priced at €30 per month.
The Enterprise plan is priced at €102 per month.
5. HubSpot
HubSpot is perfect for small businesses as it is pretty reasonably priced. In addition, it offers numerous necessary CRM Tools at a low price. Through HubSpot, you would be able to get all kinds of marketing tools under a single platform.
Features
It has a vast database.
It allows you to automate your workflow.
It offers a high-level information hub.
It will help you increase your management growth.
Pros
You can integrate HubSpot with many apps.
It has a user-friendly interface.
Cons
The paid plans are pretty expensive.
The contracts are not flexible.
Price
The Professional plan costs around €767 per month.
The Enterprise plan costs €2758 per month.
6. Freshsales
If you are looking for a CRM tool to help you keep track of your contracts, Freshsales is the best option for you. It is pretty easy to set up and has numerous customization options. With the assistance of this amazing tool, it would become easier for you to stay in touch with your current and potential customers.
Features
It offers highly efficient pipeline data.
It gives you insightful reports.
It has highly rated customer support.
It offers a 360° customer view option.
Pros
It allows you to customize almost all aspects.
It has an assistant that is AI-based.
It has various tools for efficient contract tracking.
Cons
It does not offer unlimited storage for files.
All features are only offered in the Enterprise plan.
Price
The Pro plan costs €40 per month.
The Enterprise plan is €71 per month.
7. Less Annoying CRM
Extremely new businesses can easily use the Less Annoying CRM. In addition, many startups prefer this tool as it's pretty affordable. This simple tool can assist you in managing your to-do's, notes, leads, contacts, and calendar, all in the simplest manner possible.
Features
It allows you to contact your clients quickly.
It has options to collaborate with other employees easily.
It has a very easy-to-use platform.
It updates its pipeline deals quite often.
Pros
It has an intuitive interface that allows easy customization.
It regularly backs up your data.
It allows you to work on your phone.
Cons
It needs more features for reporting.
It only has paid plans available with all the features.
Price
The paid plan costs €12 per user each month.
8. Monday.com
You can quickly check your sales pipeline and progress on different projects using Monday.com. In addition, it has numerous unique features which can significantly help your business, such as automatic reminders, expense tracking, time tracking, etc.
Features
It offers a centralized workspace.
You can automate numerous activities.
It allows you to use charts and other visual methods to represent your sales.
It offers you crucial information to close various deals.
Pros
It is highly affordable.
It can be used on both Android phones and iOS.
Cons
You need the Enterprise plan if you want leads.
It can be pretty hard to use if you are a beginner.
Price
The basic plan costs €6 per user per month.
The Pro plan costs €13 per user per month.
For the enterprise plan, you need to contact their customer support.
9. Capsule
This CRM software is highly affordable. The capsule is rated quite highly and used by numerous businesses worldwide. You can use it to expand your small business exponentially.
Features
It allows you to manage multiple companies you are dealing with at once.
They have helpful email templates.
It allows you to create tasks on your calendar easily.
It analyses your sales and provides valuable insights.
Pros
It sends reminders to contact your clients.
You can take notes with your clients.
It integrates seamlessly with SMB tools.
Cons
It can be limiting for big companies.
It could have better analytics options.
Price
The professional plan costs €12 per month.
The Enterprise plan costs €36 per month.
10. Zendesk
You will get essential insights about your business projects from this CRM. You can use its features to communicate with your employees too. It collects crucial data that can significantly help you improve the weak points of your business.
Features
You can send emails and do sales calls with Zendesk.
You can integrate Zendesk with multiple apps.
Zendesk has many prospecting tools.
Zendesk is highly useful for data analysis.
Pros
It has email notifications that can allow you to track calls.
It offers a valuable analysis of your sales.
Cons
It does not have a free plan.
It offers fewer features in the basic plans.
Price
The Suite team costs €49 per person per month.
The Suite Enterprise plan costs €129 per person per month.
Conclusion
A successful business is built on strong customer relations. This is true, especially for small businesses. Small businesses need to make successful deals and keep their customers satisfied. A CRM can help you achieve this.