Searching for the best SEO companies in the UK? The top SEO companies in the UK are included on this list based on reviews and ratings from clients. Finding an SEO company in the UK with a good reputation that is affordable and satisfies your needs for SERP outcomes can take a lot of work. Hiring a knowledgeable SEO company can be beneficial because efficient SEO tactics boost a website's visibility and usability while enhancing user experience. Due to the trustworthiness of organic search results among users, having a business placement among the top search results might boost traffic. GoodFirms has developed a list of the best SEO companies in the UK based on their perception of the importance of a skilled SEO company.
Top-Rated 11 SEO Agency in London, UK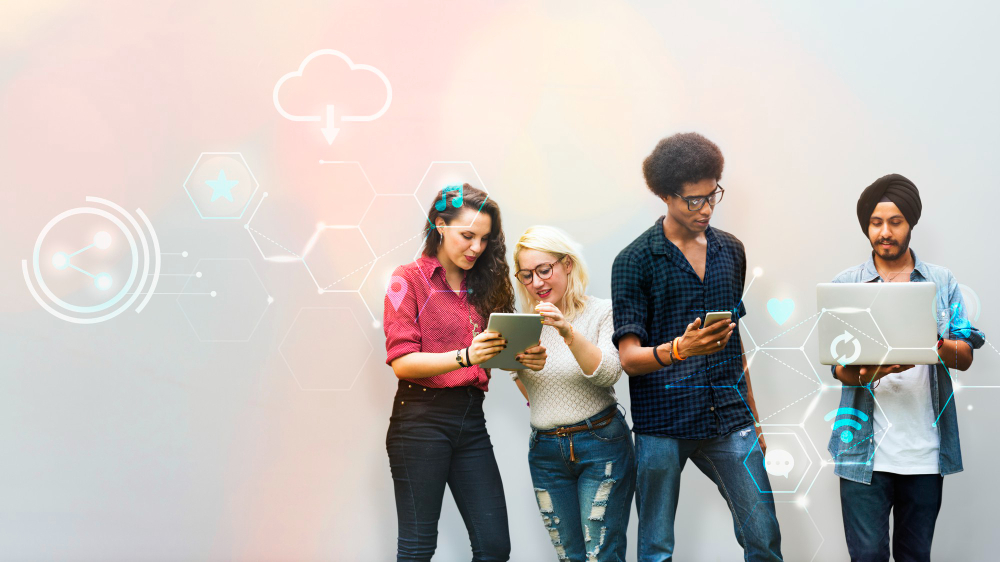 1. Semantic Minds
Address: London, United Kingdom
To increase organic traffic and sales, Semantic Minds collaborated with an online sports betting site to build and implement an SEO strategy. This modest company provides transparent services and improves process transparency. As a committed SEO and Machine learning expert, their specialty is developing effective methods. Because they approach digital innovation and solutions collaboratively, they can help their clients adapt to the digital environment by utilizing cutting-edge platforms. To build intelligent business solutions specific to your needs, their team makes custom machine-learning models and SEO strategies.
2. Minty Digital
Address: London, United Kingdom
Minty Digital, founded in 2015, offers full-service digital marketing. With headquarters in Barcelona and London, the company provides SEO and PPC services. The company has a total of fewer than ten employees. Your website will rank highly in search engines if SEO is done correctly, making it easier for potential customers to find you. It has been repeatedly demonstrated that their SEO toolkit, which includes technical SEO, content marketing, link building, and outreach, helps their clients rank higher and attract more customers to their businesses.
 3. Genie Crawl
Address: Twickenham, United Kingdom
Digital marketing company Genie Crawl was established in 2018 and had its UK headquarters in Twickenham. They have a staff of fewer than ten people who are experts in SEO, PPC, and web design services. Giving consumers long-term results is everything to the Genie Crawl team. They appreciate their ties with their clients over the long term, and they take pleasure in the success of all enterprises. They are a very creative and motivated team of specialists who enjoy developing fresh ideas to give our clients the greatest results. Their small but devoted internet marketing firm in the UK will always provide you with a personalized service. They work hard and spend a lot of time on your project to deliver the best results possible. If you want to dive into marketing, there is only one place to go: Genie Crawl.
4. Herdl
Address: London, United Kingdom
Herdl offers digital marketing services globally. They have a range of services, from website design and development to SEO and PPC. To help your business grow, they create results-driven plans for your brands. Their team of digital specialists is located in the UK and has won numerous awards. They have developed a particularly beneficial strategy for digital marketing that combines knowledge of data analysis, strategic planning, design, and problem-solving. It has been made possible by their capacity to combine sound knowledge with original thought.
5. Moburst
Address: London, United Kingdom
Moburst, a renowned innovator in digital marketing, was established in 2013 with a focus on app marketing and growth. Because of its unequaled track record of helping companies significantly increase app downloads and lower acquisition costs, Moburst optimizes the mobile products of firms. To help businesses expand and take the lead in their respective markets, Moburst is a full-service, mobile-first digital marketing agency. Their main customers include Google, Uber, and Fortune 1000 companies, ranging from startups to established brands.
6. Social Matrix
Address: London, United Kingdom
Your business needs a strong online presence to remain competitive in today's market. Intending to assist clients in building their brands online, Social Matrix has been working with small businesses since 2010. They do this by offering content, coaching, and training. They always believe that their clients come first. Additionally, the principles of your offline business ought to be reflected in your online presence. Social Matrix assists you in building your online profile based on your offline ethos.
7. CEEK Marketing
Address: Victoria, London, United Kingdom
CEEK Marketing is a digital marketing consultancy specializing in services like social media management, influencer marketing, web development, SEO, and content marketing. Using their unique marketing strategy, CEEK Marketing Consultants make sure that companies are discovered by their target clients online and on social media. Their marketing consultants collaborate with renowned brands to help them tell their stories online and communicate their messages on social media.
8. Breakline
Address: London, United Kingdom
Breakline Ltd provides website and managed SEO marketing. They are a specialized SEO company in London. Their team is stacked with SEO specialists prepared to assist your company in raising your search rankings and increasing its online visibility. After more than ten years of custom SEO services, they're one of London's top SEO companies.
9. Novi Digital
Address: London, United Kingdom
Novi Digital is a data-driven digital marketing company with its main headquarters in Lancaster, United Kingdom. Novi. Digital is a 2009-born company located in Leeds, Manchester, and London. The company provides global research, consultancy, analysis reporting, and managed SEO and PPC services.
10. Pearl Lemon
Address: London, United Kingdom
Pearl Lemon is a London-based digital strategy company founded in 2016. Its 13-person team's specialties include social media marketing, email marketing, and SEO. Its truly innovative approach to your business's growth has made it a one-of-a-kind SEO agency. It is one of the finest lead generation companies that serves a worldwide clientele.
11. Blue Array
Address: London, United Kingdom
Blue Array is an SEO consultant and agency with its main office in Reading, the United Kingdom, and a location in New York City. The company was founded in 2015, and its 19 employees are all entirely focused on offering SEO services. As a scalable extension of your internal employees, they effectively deal with scale-ups and large worldwide organizations. They collaborate across many disciplines to diligently support a variety of SEO jobs. Their SEO teams advise your copywriter on content, delving deeply into technical difficulties with your developers and working with your PR team to discuss the importance of gaining backlinks. They can assist you whether you want to sell globally or maximize how your products appear on store websites.
Conclusion
We have provided you with a compilation of London's best SEO and digital marketing services providers. If you want to scale up your digital marketing efforts to improve your visibility across digital channels, you have a ready reckoner to make an informed choice.