Starting a travel company in the UK can be daunting, but with the right guidance and advice, it doesn't have to be. You'll need to consider your target market and understand the rules and regulations surrounding travel companies. You'll also need to determine your marketing strategy and find ways to stand out.
This guide aims to give you an overview of what it takes to start a travel company in the UK, from choosing services and setting up finances to marketing your business and applying for relevant professional bodies. With this information, you can make your dream of running a successful travel business come true.
Understanding the UK Travel Industry
The UK tourism sector is an expansive, profitable economy, and understanding its many nuances and complexities will help you lay the framework for a successful business. One major factor to consider is Brexit and its potential implications on tourism in the UK. The outcome of Brexit negotiations could have a wide-ranging impact on travel, like influencing currency exchange rates and increasing visa costs.
These are just a few aspects of the intricate UK travel industry you should consider before starting a travel company in this country; doing thorough research can help you take full advantage of market opportunities.
What Are the Legal Requirements for Setting Up a Travel Company in the UK?
Before starting a travel company in the UK, one must meet certain legal requirements. Like any business venture, you must first decide which type of company structure is right for you, as this will determine which taxes and regulations apply.
Limited Company
If you are planning to establish a limited company, it is important to register your business with Companies House and notify HMRC as soon as possible.
Sole Trader
Suppose your travel company will be a sole trader or partnership. In that case, it is important that you obtain Employer's Liability Insurance in case an employee or contractor of yours suffers an injury or illness while working for you.
How to Create a Travel Package
So, you've researched and are confident that a travel company is a right business for you. Now, it's time to start creating packages to draw in customers and make your business successful. Here's how to do it:
Do Your Research
It pays to be an expert on your destinations. Ensure you know the climate, visa requirements, regulations, safety advice, and any other relevant information your customers might need before traveling.
Price It Right
The key to a successful travel package is finding the perfect balance between cost and value – neither expensive nor cheap.
Mind The Details
The devil is in the details, so make sure every detail of your package is accounted for. Aim to cover everything: transportation, accommodation, activities, and experiences that involve interactions with locals or wildlife (if applicable).
How to Market Your Company & Promote Your Offers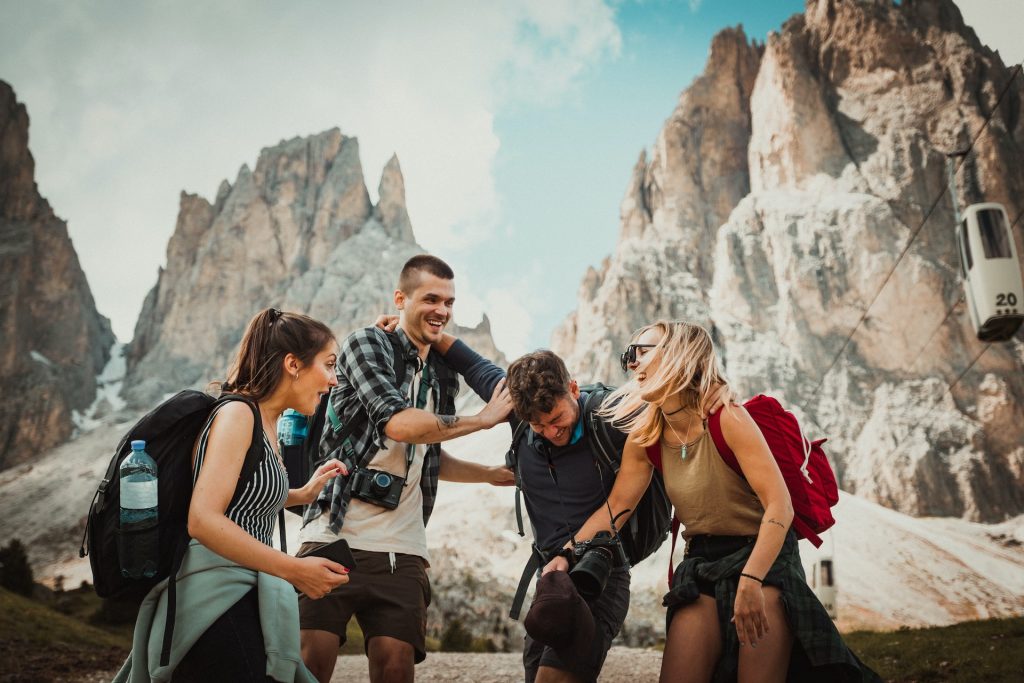 Having set up your travel company, you must market it and promote your offers to attract customers. Advertising should be one of the first things on your list, and there are a few options available to you.
1. Online Marketing & Social Media
Using online channels to advertise your business is a great way to reach potential customers. Setting up a website, ensuring it is SEO optimized, and creating social media accounts are essential for promoting your travel company.
2. Mobile Apps & App Store Optimisation
If you have an app or are thinking of creating one, it's important that you look into Apple App Store Optimisation (ASO) and Google Play Store Optimisation (GPSO).
3. Traditional Media
Advertising through traditional media such as newspapers, television, and radio can also be effective.
4. Building Customer Loyalty & Adding Value
Building trust and loyalty with your customers is essential for the success of your travel company.
5. Keep Communication Levels High
Keeping in touch with customers during every process step is key. Whether via email, SMS, or social media, having an open dialogue will help ensure we can address any issues quickly and efficiently.
6. Offer Special Deals and Discounts
By offering exclusive discounts and packages to returning customers, you can incentivize them to stay loyal and build a strong customer base 
7. Introduce Rewards Programs
Introducing rewards programs for customers who book several trips in a particular time frame will help encourage them to come back for more.
Financing Your Travel Business in the UK
Starting a travel company can be a daunting task, and you may find yourself in need of financial assistance. Fortunately, there are various sources for small businesses to access capital.
1. Banks and Financial Institutions
Banks and other financial institutions in the UK offer business loans to aid in starting your travel company.
2. Government Grants
The UK government offers grants that may apply to your business, including Start-Up loans of up to £25,000 with no interest over the first 12 months.
3. Private Financing Options
You may also consider getting private financing from friends or family members willing to invest in your business.
Conclusion
A travel business can be a highly rewarding and profitable venture. Starting a travel company in the UK can provide a great opportunity to start a successful business in the tourism industry. It is important to know all the legal requirements, costs, and paperwork involved in opening a business of this kind. From researching and registering your company to marketing and launching, this comprehensive guide outlines the steps required to get your business off the ground. Taking the time to understand the process, ensuring you have the right resources, and getting expert help when needed can set you on the path to achieving your goals and growing your travel business.