People use the cab to make their travel easy so they can go to different locations without hassle. There are several applications to book a taxi that allow the customer to schedule the date and time for transportation. In addition, such apps can connect them with the driver.
Taxi services make it really easy for individuals to travel from one place to another simply by the screen of their mobile phones. Many companies of cabs have built apps for that purpose. Such applications offer to book a cab and pay by any chosen mode. Passengers can also connect and converse with drivers to avoid any last-minute glitches. Hence, making it convenient for the public to travel anywhere.
Top-Rated 15 Taxi and Cab Booking Services Apps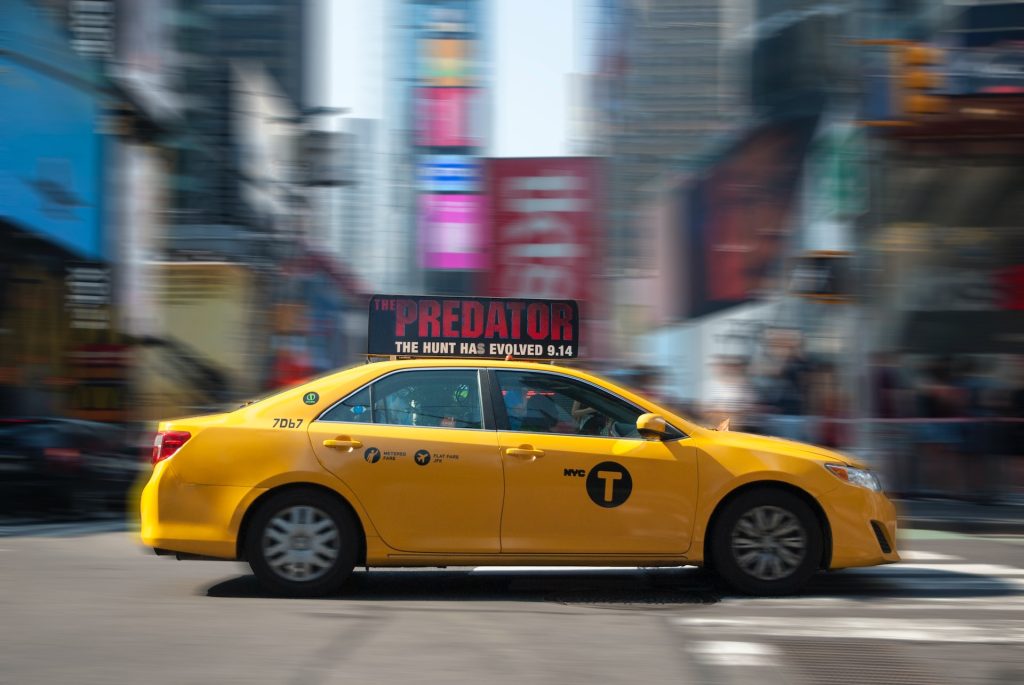 Uber
Lyft
Easy Taxi App
Gett App
Via App
Bridj NSW
Curb- Taxi and Cab Booking Solution
inDriver
My Taxi App
zTRIP
KABBEE Taxi London
ViaVan Taxi UK
Addison Lee Taxi Services
WHEELY Cab Services
BOLT Taxi and Cab App
1. Uber- Request a Ride
This app provides a system of transportation for people. Uber's tagline is, 'We ignite opportunity by setting the world in motion. The company was established with the name Ubercab Inc which later got swapped with Uber Technologies Inc in 2011. The company is based in the US that was started in 2009.
Features of UBER Taxi Booking Apps
Uber cab service works in 785 cities.
The company offers services via mobile application and on its website.
Uber has contributed about sixty-seven percent of its services in the United States Of America, ranging from 80 billion dollars to 90 billion dollars.
The usage of the uber application has expanded in the USA due to the referral code option allowing users to share the application with more people.
2. Lyft App
Lyft company is based in San Francisco that established in 2012 under the name Zimride which later changed to Lyft in the year 2013. It provides the facility to book a cab, transport, and process the payment.
Features of Lyft Taxi and Cab Booking App
It spreads the service across more than 600 cities in the United States of America.
The company's application works very smoothly on cell phones by providing many functions such as food delivery and transportation by car, bicycle, or scooter.
It is one of the high-rated apps in the US, with a remark of 4.9 in the application store. It gives a convenient method of booking and paying its customers.
Lyft Plus is another type of this application granting huge vehicles as per their requirements.
3. Easy Taxi App
This company is from brazil and was established in 2011 to provide cab services to people. The founders are Daniel Cohen, Marcio William, Tallis Gomes, and Vinicius Gracia.
Features of the Easy Taxi App
Its services are now accessible in almost thirty countries and more than four hundred cities.
It is budget-friendly.
The riders also get access to see the identity of the driver.
It supports android, IOS, and Windows.
4. Gett App
This company is based in Israel. It provides services in Israel, the United States, the UK, Russia, and other states. The gett app demands charges from the cab drivers. They are required to pay for every particular ride.
Features of Gett
It supports IOS as well as android functioning.
The prices vary for commercial rides.
With this app, people also get access to book rides in advance.
The app will soon make a version for sharing the ride with a group of people. It will most probably be available in New York.
The carpooling feature is less time-consuming and will reduce the number of rides. As people traveling together can divide the amount.
5. Via App
Via app assists in getting a cab for any particular location. This company came up in 2012, providing cab ride facilities in the US, Washington DC, Milton Keynes, Chicago, London, Berlin, and Amsterdam.
Features of Via App
It has the facility of sharing a cab with other people who are also going in the same direction. It will save time as well as money.
Via is considered to charge less in comparison to Lyft and Uber.
Drivers are charged per ride, and so are customers riding the cab.
But, Via cabs do not function in Washington DC and New York. It stopped the services to come up with public transport such as buses, vans, and shuttles.
The application consists of a function called via the pass, where customers can avail of discount codes for upcoming rides.
6. Bridj NSW
It came in 2014, Boston. They were providing bus services for comfortable transportation at low fares. The headquarter of this company is situated in Brisbane, Australia. It is owned privately.
Features of Bridj NSW
The app provides easy access for passengers to book a bus for traveling.
People can use it to travel regularly between work and home.
Bridj app started working in Sydney in 2017.
It allows customers to book and also track the locations.
7. Curb- Taxi and Cab Booking Solution
Curb provides cab services on over fifty thousand cabs that connect with one lakh drivers. Curb service is available in many cities like Chicago, Miami, New York, Philadelphia, Los Angeles, Washington DC, Boston, and Las Vegas.
Features of Curb
An extra 3 dollars is charged in case of cab cancellation.
But, it is charged only when the time exceeds by thirty seconds from when the driver is connected.
The application is highly ranked on the app store.
Along with transportation, cabs provide AC, baby seats, and access to wheelchairs for disabled people.
Credit cards or PayPal can make ride payments at the journey's end.
8. inDriver
inDriver came up in 2013. Its app provides taxis for about 600 or more cities like Mexico, the USA, Peru, Tanzania, Chile, El Salvador, Kazakhstan, Russia, Uzbekistan, Guatemala, and Colombia.
Features of inDriver App
One can easily download the app and put the required destination and charges.
It will connect you to a nearby driver who can confirm the ride of the given amount or can ask for alteration.
It works in large cities as well as in small towns.
The application work on android and IOS.
9. My Taxi App
This was founded in the year 2009 by Sven Kulper and Niclaus Mewes. It is considered to be the first app launched for availing service of cabs which connects the drivers and passengers. Mytaxi will rename the brand as Free now.
Features of My Taxi App
Its app supports functioning in android, IOS, and Windows.
Taxi service is offered in Germany, Barcelona, Washington, Zurich, and other cities.
Passengers must enter their pickup locations and destination to where they want to travel.
It will showcase all possible outcomes along with the price range.
It is an easy process to select a suitable option.
10. zTRIP
It is the biggest company of transportation for quick cab rides. It reaches out to customers in twenty-one cities. One can book a car or taxi without any delay. Its headquarter is situated in Kansas City, Missouri.
Features of zTRIP
People get access to book a taxi in advance for later.
Passengers can't search through the price of choice.
Customers can pay through cash, credit, or debit cards.
Customers can book a ride for immediate transportation or someday later.
11. KABBEE Taxi London
Kabbee is one of the best cab services available in London. That launched in 2011. One needs to enter the address of pickup and destination along with the time. 
Features of KABBEE Taxi London
On searching, the customers get a variety of options from which they can choose their ride depending on the price range, arrival time, type of car, and good reviews by customers.
One can directly book a ride from the website of a company. 
Kabbee application is accessible on Windows, iPhone, blackberry, and android devices.
One can pre-book the cab for months or days. 
One uses the service commonly to reach the airport or city from the airport. And, drivers also wait for you till you arrive at the area.
Customers can pay for the ride via cash, credit, or debit cards.
12. ViaVan Taxi UK
ViaVan was initiated in the year 2017 jointly by the company Via and Mercedez Benz Vans. The cab service is available in Milton Keynes, Amsterdam, London, and Berlin. 
Features of ViaVan Taxi Amsterdam
The ride cost depends on the number of people sharing a single ride and the distance to the destination. 
It offers cabs throughout the day and night. 
The price of rides is affordable.
The company will soon open in Germany and other European cities.
It works in transit zones 1 to 5.
It also works in airports like Gatwick, Heathrow, and London city airports.
13. Addison Lee Taxi Services
Addison Lee provides taxi services in London. It was established in the year 1975 by John Griffin. It owns around four thousand vehicles. The drivers hardly take ten minutes to reach and pick up the customers from Central London.
Features of ADDISON LEE Taxi Services
They provide an app so people can easily access cab services when they need to transport to a particular place.
They also support the facility of pre-booking the cab for a scheduled date or time. 
The 4G wifi and charger facility is also available in the cab.
One can book cabs prior for two or three months. 
The prices do not increase at a high rate, even during peak hours.
Customers can pay for the ride by methods like PayPal, card, or cash.
14. WHEELY Cab Services
Wheely provides services in cities like London, Dubai, Saint Petersburg, Paris, Moscow, and many others. It was established in 2010 by Anton Chirkunov. High-class people always prefer this app for booking a cab.
Features WHEELY Cab Services
Its application supports android, IOS, and Windows.
They provide luxury cars or vehicles that are chauffeur-driven. 
The cabs are into three categories: E class, which consists of Mercedez Benz, V class, and S class. 
They also provide airport transportation for people.
In the case of airport transportation, the drivers wait up to thirty minutes without charging an extra fee.
People can make payments through cards.
15. BOLT Taxi and Cab App
The bolt app got established in 2013. With this app, you can ask a nearby driver to assist you with the service of transportation to your destination. Its headquarter is present in Tallinn. It provides services in many countries, including Western Asia, Europe, Latin America, and Africa. 
Features of BOLT Taxi and Cab App
It is budget-friendly and provides quick services.
The modes of payment available are cards and cash.
It has the availability of comfortable rides 24/7.