Blogs are a lot more than just writing high-quality content. Content of course plays a part in creating successful blogs, but to attract more readers and increase site traffic, you will need to start promoting your blogs. Blogs without promotional strategies can face difficulties in generating a steady stream of readers to come and check the site out. Thus, apart from publishing quality content, bloggers should consider spending some time and effort promoting their blogs.
Fortunately, there are plenty of cost-effective marketing strategies that will help you promote your blogs. Read on to find these easy-to-implement promotional strategies and watch the traffic roll up on your website.
SEO for blogs
Before you start promoting your blog itself, the first move you make should be towards optimizing your website for search engines. With better search engine optimization, it is easier for a blog to rank high on search engine results and attract more traffic. Examine the content of your direct and indirect competitors and identify the secrets behind their rankings.
Keyword research is an important aspect when you start working with SEO. The content of your blog should be targeting the main keyword and a few minor keywords. You will need to research and identify the relevant keywords that drive the most traffic in your industry. Long-tail keywords and keywords with SEO gaps that apply to your niche should be prioritized. Maintain a list of the keywords you use and mark the posts they are featured in for reference.
Blog content
The use of language and writing skills is not the only concern when we talk about successful blogs. The format you use and the elements of your blog contribute equally towards your blog promotion. Each element has its own way to boost traffic to your blog. Thus, careful understanding and optimization are required to make the audience read your quality content.
Page titles
A blog title is the first key element of a page that is noticed in the SERPs. Ensure to use a target keyword in the title to have google and your audience apprehend the main subject of your blog.
Subheadings
Subheadings are used to make the content able to be skimmed. The use of targeted keywords in the subheading can help increase the content's relevance to the audience.
Content
It is a key factor for higher search rankings. Try to include keywords throughout your blog and avoid keyword stuffing.
URLs
The use of clean URLs with a keyword can help improve a website's architecture. It makes the blog easier to navigate and assists in higher search results rankings.
Meta descriptions
Meta descriptions are a summary of your blog that appears on SERPs below the page title. Try to devise a compelling description using keywords to boost a page's click-through rate.
Images
Make sure to use alt text for the images you use to help search engine crawlers better understand your pictures. Alt-text is also vital for a blog's accessibility as it allows visually disabled users to understand an on-page picture.
Blog banners
Blog banners are the images featured at the top of the blogs, usually above the title. They are incredibly important for your blogs not only because they provide a first impression, but they can be densely packed with keywords and metadata that help with SEO practices.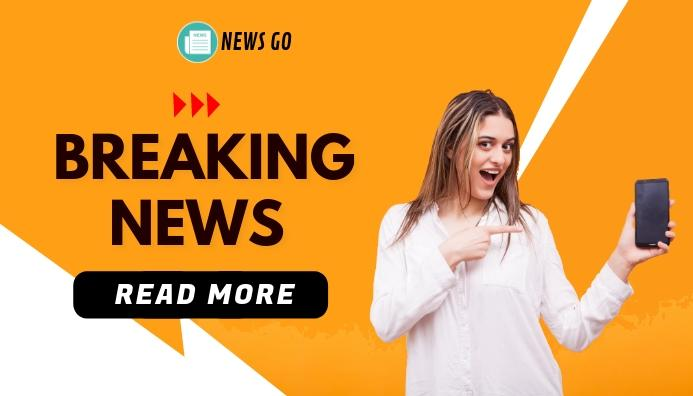 It is recommended to use free and customizable blog banner templates on PosterMyWall to design futuristic blog banners. They are easy to use and do not require any professional design skills to work with them.
Social media marketing
Newly devised marketing strategies consider social media marketing as one of its most important components. Sharing your content on social media helps bloggers get more exposure and reach a much wider audience. Moreover, social media platforms allow bloggers to make their websites visible to their target audience for free. A blogger can also connect with the readers on a personal level through social media networks.
All social media platforms do not work the same, and it is better to focus on the most effective social networks that go with your target audience. For instance, if your target market is females, then Pinterest might be the perfect social media platform for you. Instagram can be used to cater to the market of youngsters. You can use PosterMyWall to design some creative Instagram posts using their free and customizable Instagram post templates.
Email marketing for blogs
Email marketing if executed correctly is one of the most effective ways to promote your blog and bring the readers to your site. This promotional technique helps you notify your readers about new blog posts and share any news with them with ease.
Before you start with your email marketing, it is essential to build a list of email addresses you will use to send out promotional material. Once you have an email list, you can send personalized messages to your visitors to create a meaningful relationship. Email marketing can help you keep the readers hooked with quality content and boost engagement on your blogs.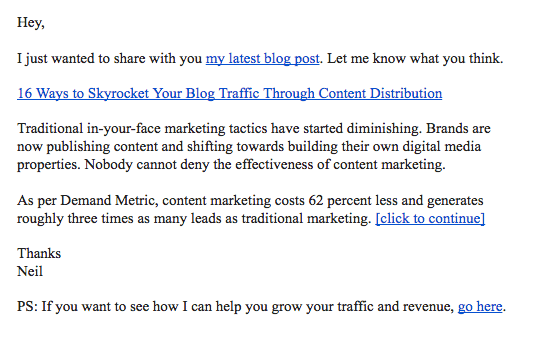 Conclusion
Successful blogs do not only contain high-quality content but there is a brilliantly devised promotional strategy behind their success. Besides dedicating your effort to the content, you should adapt the promotional techniques mentioned above and make your blogs stand out in the crowd.