Web development refers to the unique way by which you can create and design your website using the right tools. It is mainly used to develop online businesses on a large scale. However, most web developers face significant challenges while working with mobile users. People nowadays prefer to use their mobile more often than their laptops or PC, especially for a quick go-through. Web development for mobiles, therefore, requires the best tools to work with.
Android users have often complained of poor web designing equipment, especially for complex tasks. Web developers thus need to use the right tools for android users to develop the websites better. You must focus on what the majority of Android users want and demand. Focus on the details like great content, keyword efficiency, proper SEO tools, and others.
Best Android Development Software and Tools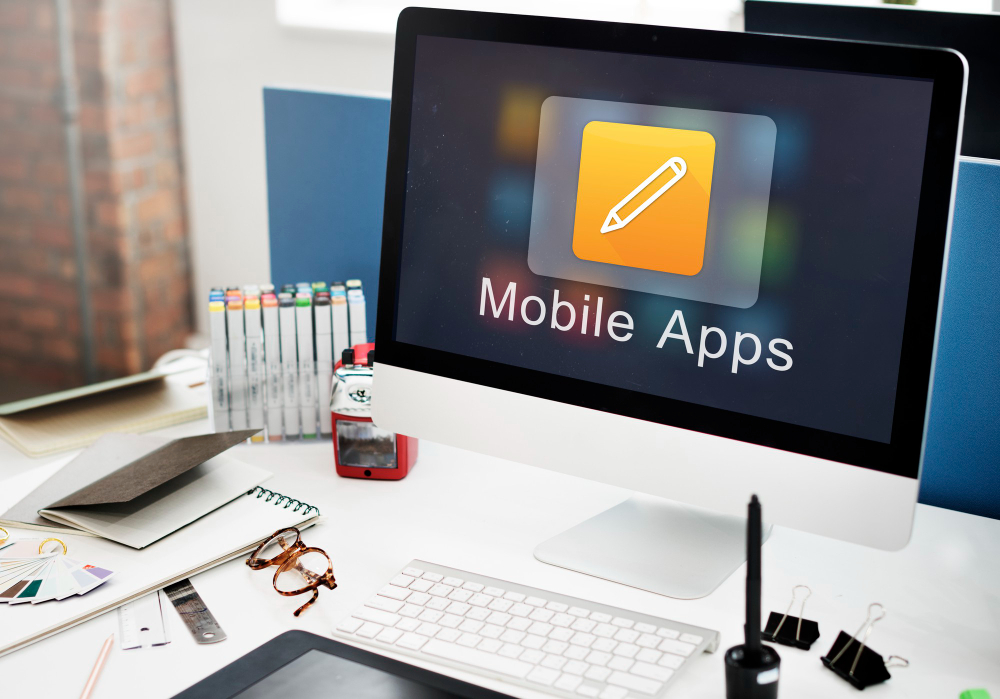 1. AndFTP
It is a client application that helps you to transfer files on the web server successfully. The File Transfer Protocol (FTP) ensures that you move files safely and that the process is permanent. Therefore, you don't need to redo things on your website every now and then.
Features
Transfer files through different sets of protocols like FTP, SCP, and FTPS.
Set up other servers for your designs.
Quick file browser for devices and FTPs.
Replace content as and when required.
Store your data over a vastly integrated system of networks.
Pros
Safe and easy to use.
It makes use of advanced technologies.
Less expensive with a lot of utilities.
Standard quality of file transfers.
Adequate storage space.
Cons
Faces lag pretty often.
It would be best if you had an excellent antivirus to run this software safely.
Pricing according to the UK
£4.31 a month.
2. Google Analytics
Google Analytics helps you monitor your website's performance according to competitive market patterns. It is a beneficial application that ensures your efficiency in the online business. You will get a clear idea about market patterns using this app.
Features
Monitor your website accurately.
Get web information and statistics easily on your android mobile.
Optimized for all smartphones.
Retrieve information as and when necessary.
Easy storage options.
Pros
It is free of charge and comes with good features.
User-friendly software tool.
It is a universal tool that is easily accessible.
It helps in decision-making while performing web development.
This app supports multiple devices.
Cons
The learning curve is quite steep.
Limited amount of development in a month.
Pricing according to the UK:
The standard version is free, and GA 360 costs £10,799 a month.
3. kWS
If you are looking for a primary web server for your android device, kWS is the best choice. It occupies significantly less space and works efficiently to develop your website in a short span of time. Stop taking loads of trouble just to design your website- kWS is here to do the magic!
Features
Host other websites and serve files through HTTP.
Secure authentication program.
You can quickly resume file downloads.
File compression in GZip.
It provides auto start when in boot mode.
Pros
It is fast and efficient for your android device.
kWS takes up significantly less storage space.
Great for individual marketing and web development.
It responds quickly to bugs and other issues.
Less expensive than other web designing tools.
Cons
It could be better for complex web design.
This application can only handle some projects efficiently.
Pricing according to the UK
£2 a month.
4. Fontest
Test your writing skills using this tool. Fontest will help you to check whether you are using the correct font. Also, you will get a clear idea about the type of content that looks great on a particular font style, and so much more.
Features
Wide variety of in-built font types.
Accurate checks on writing patterns.
Easy access to a large number of designs.
Highly compatible with smartphones and tablets.
Unique ways of web designing.
Pros
Takes up very less space.
User-friendly.
Easy to use, thus, great for beginners.
Runs quite fast on android devices.
Comes with an integrated software system.
Cons
Handles only the styling of fonts and writing patterns.
The immense variety of fonts is quite confusing as well.
Pricing according to the UK
Free.
5. Android Debug Bridge
It is the perfect command line tool for your mobile. This application allows you to easily share and depict commands and statements on any website. Moreover, you will also be able to interact with other online users while developing your website.
Features
USB debugging.
Developer options.
Easy connection to a device over Wi-Fi.
Answer queries for devices.
Send commands to a device easily.
Pros
Quickly issue commands on a day-to-day basis.
Integrated call package manager.
Clear your system of any bugs and restart easily.
High-end security programming.
Advanced screen record options.
Cons
The app does not come with many utilities; it just works on debugging.
It takes up a lot of space on your android device.
Pricing according to the UK
Free.
6. Learn HTML5
This application will be a good guide if you want to know about HTML5 in detail. Even though web developers should know about HTML5 in detail, many confuse its pattern with other search engines. This tool will help you learn about the basics of HTML5 in detail.
Features
Range of basics for learning HTML5.
Detailed view of source codes and browsers.
Gives a greater understanding of search engines.
Comparative study of HTML patterns.
Sample work handling techniques.
Pros
Guidance for using HTML5.
Easy to understand with a lot of tutorials.
An integrated system of web development.
Increases rate of work.
Takes up less memory space.
Cons
It's a bit expensive to learn about a single standardized system.
Faces a lot of issues related to bugs and viruses.
Pricing according to the UK
£12 a month.
7. Hacker's Keyboard
It is a unique keyboard application that is specially created for coding. You will get numerous shortcut keys and functions to work on your web design. If you are missing a keyboard, now is the time to install Hacker's Keyboard online.
Features
Five-row desktop is available for programming.
Multiple layers of keyboard designs.
Easy accessibility and shortcut options.
Provision to opt for numerous languages.
Separate number keys.
Pros
Coding becomes easy by using this keyboard.
You can slide through multiple languages.
User-friendly patterns.
Follows the pattern of standard keyboards for PCs.
Quick responses.
Cons
It becomes difficult to comprehend the function keys.
Cannot handle complex web designing patterns.
Pricing according to the UK
Free of cost.
8. 920 Text Editor
Try out the best app for editing your codes effectively. You can just open this tool on your android device and complete your coding online. It does not require extra time and energy. Edit your text with the best premium features on the 920 Text Editor app.
Features
Syntax highlighting.
Open file encoding detection.
Automatically brings up line numbers and blank characters.
Supports ASP.
Multi-tab compatibility.
Pros
Fast responses.
Use it anywhere and anytime; it just requires logins.
Not ad software.
Open-source platform.
Great for beginners.
Cons
Faces lags and other issues.
Not a completely secure system.
Pricing according to the UK
Free
9. Android Studio
Google supports Android Studio, which makes it a highly safe and stable software. As a result, it is pretty much the best tool available for web development online. Whether it is about web designing or content creation, Android Studio should be your go-to application anytime you wish to work online.
Features
Faster and more confident coding.
No limit on configuration.
Gradle-based system.
Multiple testing tools.
Wide range of frameworks.
Pros
Compatible with all android devices.
Flexible system.
It has the support of Google. Hence it is highly secured.
Feature-rich emulator.
Unified environment.
Cons
Confusing IDE.
No great source for web development upgrades.
Pricing according to the UK
£21.61 a month.
10. WordPress for Android
Make your editing easy and fun by using WordPress. It is a great tool for managing content on your website and performing tricks like keyword manipulation and SEO. WordPress is easy to use, and it also creates the best effects for your website, attracting major audiences to your website traffic.
Features
Attractive app icons.
Easy synchronizations.
Simplified order management.
Comes with product information in detail.
Great personalizations.
Pros
Easy onboarding in a single step.
Interactive platform.
Captivating icons and tools.
It makes your big ideas a reality.
User-friendly.
Cons
Faces traffic on multiple sites.
Requires a lot of effort on your part.
Pricing according to the UK
Starting from £9.51 a month.
Understand The Basics Of Web Development With Simple Tools
While you want to design your website in the best way possible, you also need to know the basics. Therefore, you must use your Android device's right web development tools. It will help you learn about the various aspects of web designing and development fun and easy. Then, create excellent stuff for your website using suitable tools online.