Cloud-based backup and retrieval capabilities are an essential part of its operations. This helps your business's data backup and re-establish its business-critical directories if any breach occurs. Cloud disaster recovery is a highly efficient and popular computing system for its high adaptability. With a cloud computing disaster recovery, your data is entirely secured in virtual storage management and offers increased accessibility. Disaster recovery in cloud computing is available in a wide variety, and you can easily customize the Disaster Recovery (DR) solutions to your organization's existing requirements.
Unlike conventional disaster recovery, cloud computing disaster recovery offers simple configuration and maintenance. You don't require to engage yourself in transmitting data backups from the in-house databases or hard drives in case of any IT disaster. The cloud computing system can optimize the entire data backup and restoration procedure.
Based on a sustainable program, Cloud Disaster Recovery (CDR) offers your organization advanced disaster recovery safety functions. You can also get remote access to any existing computing device.
The maintenance of a supplementary data center is expensive and time-consuming. Thanks to Cloud Disaster Recovery (CDR), has altered conventional disaster recovery based on a centralized system. More intriguing, the cloud computing system drastically reduces leisure time. It has become more convenient for IT companies to access disaster recovery benefits. The most advantageous part is that it offers faster data recovery at a minimum price.
What Does Mean By Disaster Recovery?
Disaster recovery refers to the set of policies, procedures, and practices that are put in place to minimize downtime and data loss in the event of a disaster or catastrophic event that disrupts normal business operations. It involves the preparation, planning, and implementation of strategies and measures to restore critical systems, applications, and data to their normal state as quickly and efficiently as possible after a disaster.
Cloud-Based Disaster Recovery For Advanced Information Recovery
It is most common that organizations are eager to add advanced systems and software apps for day-to-day operations. With the advancement of IT operations, the requirement for privacy concerns is also significantly rising. An IT crisis can happen to your organization at any time. Therefore, it is crucial to have a cloud computing disaster recovery plan to protect your business from prolonged downtime.
As per the latest disaster recovery data, most companies need to expense more than $100,000 to recover their data. It has also been found that an 8-hour leisure time screen in a small organization can cause up to $20k and up to ten million in certain IT disasters. Therefore, every second of structural disruptions in an organization is enough to compel it to face downtime. It is necessary to have a crisis management plan for cloud computing disaster recovery.
How Does Cloud Disaster Recovery Management Work For Your Business?
Cloud disaster recovery management is completely different from conventional disaster recovery. Unlike conventional disaster recovery management, cloud computing disaster recovery management uses the whole server, including the OS, apps, fixes, and information, and stores them into a separate software package or virtual environment. On the contrary, conventional DRs use data centers with Operating system technology for stacking and configuring necessary data.
In cloud disaster recovery management, the server is replicated or supported to an off-site server farm or is rolled to a remote server within a short period. However, the virtual server is not hardware dependent. Unlike other disaster recovery services, you can easily move the OS, apps, flaws, and information from one data center to another.
How To Create a Cloud-Based Disaster Recovery Plan?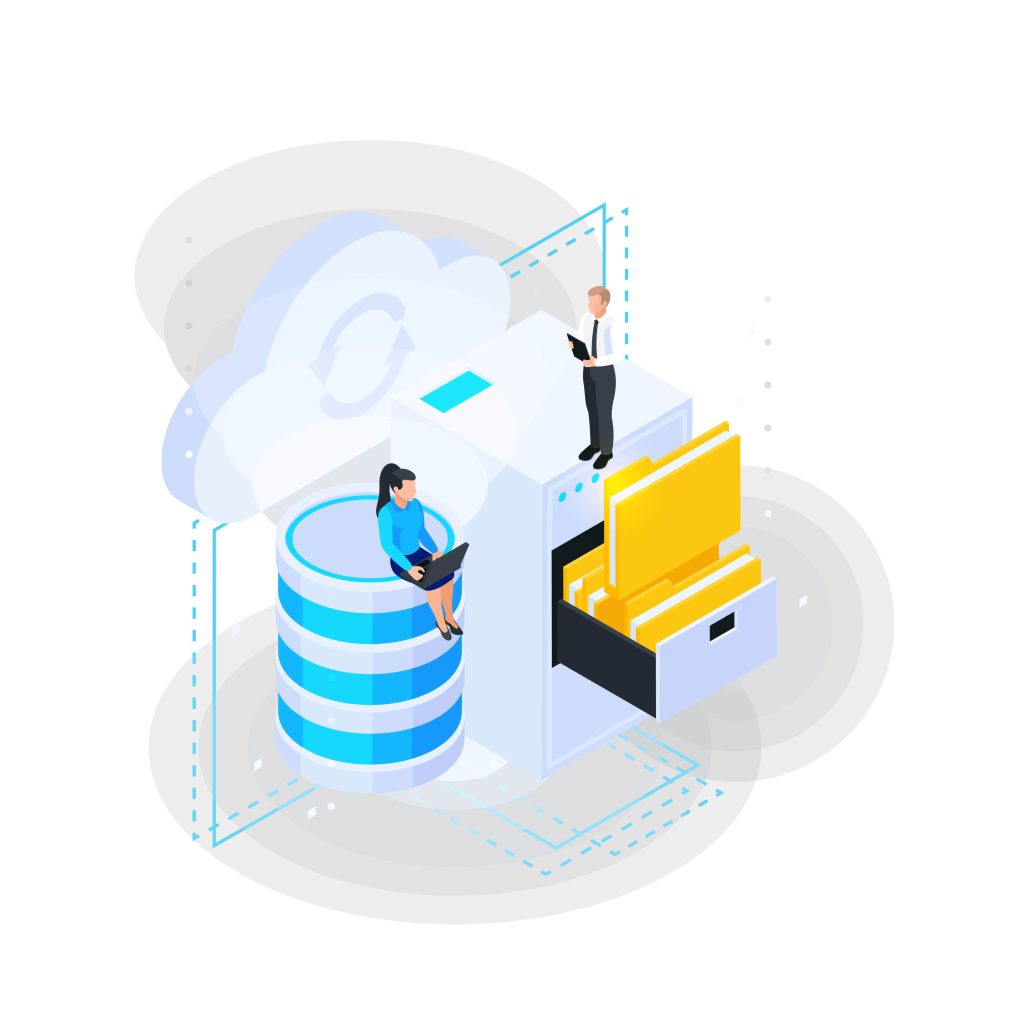 Any cloud-based disaster recovery plan follows three stages. These include the following Stages.
1. Analysis
The analysis is the first stage of any cloud computing disaster recovery plan. In the analysis phase, you must prefer a comprehensive risk assessment. Further, the stage must also include an analysis of your organization's existing IT infrastructure and workloads. Once you identify the risks associated with your organization, protect against necessary data disasters and vulnerabilities. As you have every information on the associated risks, you can determine the Recovery Point Objective (RPO) and Recovery Time Objective (RTO) associated with your business workloads.
2. Implementation
The implementation phase of your cloud computing DR plan is essential to make an outline of the technologies and their application procedure in case of any IT disaster. The implementation phase aims at implementing necessary measures and responding to them in a timely manner. The four essential steps applied in the phase are as follows:
Preparedness: Includes a detailed plan to assist you in data backup and restoration.
Prevention: Measurements are taken to decrease the chances of potential threats and vulnerabilities.
Response: Includes both manual and automated measures, ensuring quick response in IT disasters.
Recovery: Includes both manual and automated measures for quick data recovery.
3. Testing
Maintaining regular updates and testing of the cloud computing data recovery plan is essential. Doing this keeps your employees remain properly trained. It also caters to your specific needs if any IT disaster occurs.
It is also crucial to check that all technologies and automated processes are working properly and you can apply them in any IT disaster. It will ensure the viability of your IT planning and keep you prepared to tackle any IT crisis. Additionally, you can prefer leverage testing to check for gaps or update the IT disaster plan accordingly.